Columbus Civil Litigation, Foreclosure Defense & Consumer Attorneys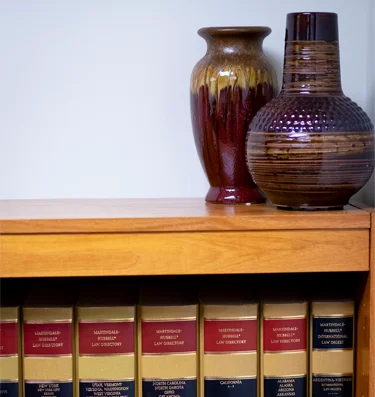 Times are tough, and hard-working people deserve better than to fall victim to businesses that scam, cheat or bully people out of their hard-earned money. Perhaps worst of all is losing your home to a predatory lender or bank that put you into a home you couldn't afford and then takes it back the moment you get a hitch in your finances. Ohio state and federal laws protect working people, consumers and homeowners from predatory and unscrupulous businesses, if you know the laws and know how to use them. The lawyers at Kohl & Cook Law Firm know the laws, and we fight every day to protect people's rights, make sure they are treated fairly, and help them when they aren't. Call our experienced Columbus foreclosure defense, civil litigation & consumer attorneys today.
Savvy and Passionate Foreclosure Defense to Help You Save Your Home
A lot of lawyers who practice foreclosure defense are primarily bankruptcy attorneys who start with a bankruptcy filing to stop a foreclosure and use bankruptcy tools to help get rid of debt or make a home mortgage more affordable. We aren't bankruptcy attorneys, and we don't just dabble in foreclosure defense. Fighting wrongful foreclosures and keeping people in their homes is what we do. We go to court, we file federal claims, and we raise all claims, defenses and counterclaims applicable to your case. We can advise you when bankruptcy is your best option, but we won't push you into bankruptcy prematurely, and we'll do all we can to help you avoid bankruptcy while staying in your home.
Our comprehensive Ohio foreclosure defense practice includes helping homeowners in all of the following areas:
Mortgage Loan Modifications. We'll help you file a complete and proper loss mitigation package (loan modification application) with your lender and negotiate a modification to your loan that results in lower monthly payments, reduced principal or interest, or other solutions that make your home affordable. By law, banks cannot foreclose on a home after receiving a properly filed loss mitigation package. Instead, they must follow through and consider or offer a modification for eligible homeowners.
Federal Actions and RESPA Claims. The Real Estate Settlement Procedures Act requires lenders to provide you with a good faith estimate of what your loan will cost, and the law limits the fees settlement service providers can charge. Without this law, these parties engage in kickbacks and referrals that raise the cost of your mortgage. We'll make sure they follow the law, hold them accountable when they don't, and stop a foreclosure based on a loan that was originated unlawfully.
Foreclosure Defenses. Can the lender prove they have standing in court and the legal right to foreclose on the property? Do they hold the note, and can they produce it in court? Is the foreclosure brought within the applicable statute of limitations? Our Columbus foreclosure attorneys will closely scrutinize the bank's actions and fight any wrongful foreclosure action that doesn't follow the law.
Foreclosure Avoidance. If you can't afford to keep the home after all, we'll help you with solutions that let you walk away from the mortgage without a foreclosure on your credit report, without an eviction, without liability for a deficiency judgment, and maybe with some cash in your pocket as well. There are right ways and wrong ways to leave a home you can't afford. We'll help you do it right.
HOA Foreclosure Defense. Homeowners are often surprised to learn their homeowner's association can put a lien on their property for failing to pay an assessment, but it's true. You could even lose your home if the HOA forecloses on that lien. Before they can do so, they have to follow the strict requirements laid out in Ohio's Planned Communities Act. We know the law and will make sure the HOA follows it, and we'll fight any wrongful foreclosure on your behalf.
Call Kohl & Cook as soon as you realize you are having trouble paying your mortgage. Even if you have already received a foreclosure notice and a sale date has been set for your home to be sold at a public auction, it's not too late to call our foreclosure defense lawyers and get help saving your home.
Knowledgeable Consumer Law Attorneys to Make Sure You Are Being Treated Fairly
Dozens of laws are in place to protect consumers, but that doesn't keep dishonest enterprises from preying on the innocent and taking advantage of them. Our Columbus consumer lawyers are here to protect and enforce your rights, hold unscrupulous business owners accountable for their misdeeds, and recover any monies lost or damages inflicted. We'll even get the court to force the other party to pay your attorney's fees so you are not out any costs to achieve justice and fair treatment. Our comprehensive consumer law practice encompasses over 20 different Ohio and federal consumer protection laws, including notably:
Unfair debt collection and creditor harassment
Deceptive sales practice
Credit reporting errors
Telemarketing and robocalls
Lemon law
Door-to-door solicitations
Don't let yourself be a victim to illegal scams, high-pressure sales tactics, or debt collection practices that go too far and violate the law. Let our consumer law attorneys stand up for you and demand fair treatment.
Helping Individuals and Small Business Owners With Other Vital legal Matters
Our experienced legal team helps clients in other related areas where our knowledge and skills can prove valuable and effective, including:
General Civil Litigation. Our experienced courtroom litigators represent parties in negotiations, mediations, arbitrations and trials to resolve breach of contract disputes, business torts, contractor disputes and the countless other conflicts that can arise with customers, employees, vendors, suppliers, competitors and others.
General Counsel Business Representation. Small business owners face all the same legal obligations as larger, more established companies, but they don't have the benefit of hiring in-house legal counsel to advise and assist them on a daily basis. We are your outside in-house counsel, guiding you and helping with customer issues, employment law, competitor concerns and more. Whether you are just starting out or long-established, our Columbus small business attorneys provide the legal help you need efficiently and cost-effectively, and we are always just a phone call or email away.
Real Estate. Our experienced real estate legal team handles all phases of real estate contracts, from negotiating terms to obtaining financing, resolving title disputes, and representation at closing. We manage landlord/tenant disputes, evictions, and of course, foreclosures. Call Kohl & Cook for help with quiet title suits, mechanic's liens, and any other real estate legal matter.
Contact Kohl & Cook Today
Kohl & Cook Law Firm practices throughout the state of Ohio. We have established regional offices in Columbus and Dayton (Centerville) to make working with us easier for you, but we routinely travel all over the state to resolve cases wherever they need to be handled. We offer a free consultation and a variety of affordable fee options, including contingency fees in appropriate cases. In many areas of the law we practice in, fee-shifting statutes will require the other party to pay your attorney fees so our legal services won't cost you anything. For help with foreclosure defense, civil litigation and consumer law, or other legal services throughout the state of Ohio, call the experienced Columbus foreclosure defense & consumer law attorneys at Kohl & Cook Law firm today.