Avoiding Foreclosure When You Have Equity In Your Home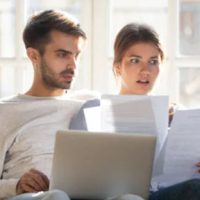 For those who are delinquent on their home payments, a mortgage loan modification, deferral, or standalone partial claim can sometimes help them to stay in the home. However, there are also some circumstances under which homeowners struggling with foreclosure might choose to sell their home instead of pursuing a loan modification in an attempt to avoid foreclosure and preserve the equity they've built in their home, which includes a majority of homeowners in active foreclosure. Sadly, this is the reality for many homeowners right now as a result of the ongoing pandemic, where the fall of 2022 saw significant foreclosure initiation increases several months in a row.
Home Equity
Home equity is defined as the difference between the market value of your home and what is left to pay on your mortgage; for example, if your home would sell for $800,000 and you have $600,000 left to pay on your mortgage, you would have $200,000
Cost of Foreclosure
The foreclosure process can also be expensive for homeowners: The average cost in 2021 was more than $12,000, which can then reduce the costs and fees the homeowner obtains from selling the home. Foreclosure can also damage a homeowner's credit for seven years and affect future purchases.
Other Options
Other options include the following:
A home equity agreement, line of credit, and/or loan
Foreclosure bailout loans
Reverse mortgage 
Let Us Help You Today
As Columbus foreclosure defense attorneys, Kohl & Cook Law Firm LLC is prepared to help you with whatever foreclosure and/or real estate issue that you are facing. We are prepared to discuss all available loss mitigation alternatives with you and your family. Contact our offices today for a free consultation.
Source:
consumerfinance.gov/about-us/blog/for-many-struggling-mortgage-borrowers-with-home-equity-selling-their-home-could-be-an-alternative-to-foreclosure/