Breach Of Contract Vs. Copyright Case Could Have Far-Reaching Effects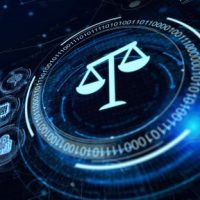 A breach of contract lawsuit that is making its way to the US Supreme Court could have major implications for copyright violation claims and breach of contract disputes. The case – ML Genius Holdings LLC v. Google LLC – involves allegations that Google illegally lifted content from the website Genius and posted this content at the top of search page results, diverting traffic from the latter's website and costing the company millions in profits and users. While Genius claims that, by taking its content, Google violated its (contract) terms of service, Google claims that it did not directly lift content from Genius' website, but rather obtained it from a different website – LyricFind – which was also sued by Genius.
Genius, Google and Lyric Find did not own copyrights to the lyrics at issue, but simply obtained licenses to display that content. The case involves questions surrounding preemption because copyright laws are federal and breach of contract claims are based on state law, and carries major implications for companies such as Craigslist, eBay, Yelp, and others who, similarly to Genius, rely on visitor contracts to prevent their content from being copied and reposted elsewhere as a mainstay of their business model because they cannot obtain copyrights for the content.
Where the Sixth Circuit (Ohio) Stands
The circuits are currently split over the issue, creating uncertainty when it comes to questions of copyright and online contract terms of use. The Sixth Circuit (which includes Ohio), for example, has held that because federal law preempts state law, the copyright law would preempt state contract law claims. In other words, Genius' contract preventing all visitors from copying its content (lyrics) would be deemed unenforceable because it attempts to replicate a "regime" already covered by existing federal copyright laws. Genius, however, argues that because contracts require consent from both parties and exchanges, they are fundamentally different from the copyright law realm.
Potential Repercussions for Both Sides
This decision will have far-reaching implications for any and all companies that invest in and make profits from compiling data – data that they cannot obtain a copyright for. For example, if Google prevails, digital firms will presumably be able to appropriate content from other websites and use it as its own, in spite of companies like Genius requiring all users to agree not to reproduce its content elsewhere. Conversely, those who argue for Google maintain that siding with Genius could result in consumers being forced into unfair and illegal terms of service with respect to online content.
Columbus, Ohio Breach of Contract & Copyright Attorneys
At Kohl & Cook Law Firm LLC, our Columbus business torts attorneys provide the very best in legal advice and representation on breach of contract disputes as well as a variety of business torts, including copyright violation issues. If you have any questions or concerns involving these areas of law, contact us today to find out how we can help.
Source:
scotusblog.com/case-files/cases/ml-genius-holdings-llc-v-google-llc/