Dayton, Ohio Public Utility Consumer Law Dispute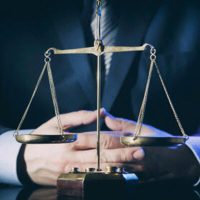 One ongoing consumer law case here in Ohio will undoubtedly have a significant impact on consumer protection: The case – In re application of Dayton Power and Light Company – involves four cases involving electric service provided to Dayton-area residents. While the Public Utilities Commission of Ohio (commission) initially approved a settlement for consumers in response to complaints, it declined to order refunds for consumers, and consumers are now arguing that they are entitled to a refund of the electric company's excessive earnings.
The ultimate question in the case centers around whether it was unreasonable and unlawful to deny consumers refunds in these circumstances, as well as whether a rate stabilization charge was arguably illegal under state law and contrary to previous decisions from the Supreme Court of Ohio. Unfortunately, in Ohio, consumer law violations occur not only with predatory lenders and banks, but also on a grand scale with 'providers of last resorts,' such as our own utility companies. These companies must abide by additional laws and regulations that are put in place to protect consumers from deceptive and illegal practices.
The Utility Commission's Argument
In the case, the commission determined that a refund was not required for consumers because although the utility company was found to have excessive earnings of over $60 million for 2018-2019, it also determined that those earnings were offset by the company's need for future investments to improve infrastructure and modernize. The commission also maintains that it has a significant amount of discretion in deciding how to consider the company's capital commitments, especially when it comes to "encouraging innovation." The commission also reinstated a rate stabilization charge by conducting a mandatory review of the company's security plan and restoring its earlier security plan.
Consumers' Contentions
Consumers are alleging that they have been denied more than $60 million in refunds from Dayton Power & Light – via the commission's decision – and have been paying almost $80 million per year in unlawful charges. They are challenging the process by which the commission made its determination of excessive earnings, arguing that it is limited to only considering existing capital commitments of Dayton Power & Light – not future endeavors – in order to prevent consumers from paying rates that are too high. Consumers also contend that future investments specifically cannot be used to deny the return of profits to consumers and there is a lack of evidence to justify imposing rate stabilization charges.
Let us Help You Today
If you or a loved one feels like they have been taken advantage of or deceived, our attorneys can help you fight back. Our Columbus consumer law attorneys are here to hold these companies accountable and ensure that consumers are protected. Contact Kohl & Cook Law Firm LLC today for a free consultation to find out more.
Source:
courtnewsohio.gov/cases/previews/23/0207/0207.asp#211473