What Constitutes Creditor Harassment in Ohio?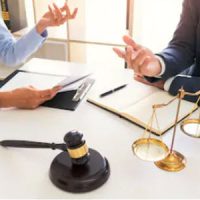 Thousands of Ohio residents are struggling with debt and facing creditor harassment. If you count yourself among them, there are remedies at your disposal. Several state and federal laws prohibit specific tactics used by creditors and collections agencies to recover a debt. There is a process for filing complaints against creditors and debt collectors who break these laws. In this article, the at Kohl & Cook Firm, LLC will discuss creditor harassment and when creditors violate the law.
What is the Fair Debt Collection Practices Act? 
Also known as the FDCPA, the Fair Debt Collection Practices Act is the primary law that protects individuals against creditor harassment. Federal law prohibits debt collectors from engaging in threatening, unfair, or abusive practices. The FDCPA only applies to collection agencies. It does not apply to individuals, financial institutions, or businesses. Further, it only applies to certain types of debts. These debts include:
Auto loans;
Credit card debt;
Medical debt;
Mortgages; and
Utility bills.
What types of behavior constitute debt collector harassment?
 Debt collectors are prohibited from:
Calling you at your job;
Calling you between 9 p.m. and 8 a.m.;
Calling you repeatedly in an abusive or harassing way;
Contacting you if you are represented by a lawyer;
Continuing to call you after you have filed for bankruptcy;
Continuing to contact you after you have sent a written notice to stop;
Impersonating a law enforcement officer or government employee;
Sharing information with third parties;
Using threatening or abusive language;
Publishing your name or other identifying information on a list of bad debtors; and
Threatening legal action when it is not permitted.
Creditors are obliged to follow structures set forth by the FDCPA. This means that they must identify themselves as debt collectors when they call and then explain how they will use the information that they gather. They are obliged to provide you with proof of the debt and inform you of your right to dispute the debt.
Ohio laws against creditor harassment 
In addition to the federal law, Ohio has its own laws that prohibit certain forms of creditor harassment. The Ohio Commercial Sales Protection Act ("CSPA") includes rules that third-party collection agencies must abide by. It closely follows the federal rules outlined in the FDCPA. The CSPA restricts the practices of many creditors including mortgage lenders and grants investigative powers to the state attorney general.
Hiring an attorney if you are being harassed by debt collectors 
If you are being harassed by debt collectors, you can hire an attorney to help get them off your back. If your rights have been violated under the FDCPA, you have multiple options to file a claim or report the company that is harassing you. With the help of a Columbus, Ohio debt collections attorney, you may be able to file a lawsuit against the debt collector in Ohio and recover damages related to that claim. If you have suffered legal harm as a result of these banned practices, you may be able to recover more than $1,000 in damages from the debt collector. You only have one year to file a lawsuit from the date of the violation, so you must act quickly.
Talk to a Columbus, Ohio FDCPA Attorney Today 
Kohl & Cook Law Firm, LLC represents the interests of debtors who have had their rights violated by third-party collections agencies. Call our office today to schedule a free consultation and learn more about how we can help!