Background Report Providers Found Violating The FCRA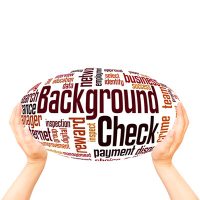 A new settlement linked to a lawsuit brought under the Fair Credit Reporting Act ("FCRA") highlights consumers' rights with respect to clicking on advertising keywords associated with products, as even the use of these keywords is covered under the consumer law. Specifically, as a result of the settlement, several businesses, including Checkmate and TruthFinder, will now pay almost $6 million to settle charges that they violated the FCRA in the course of marketing their consumer background reports as a way for landlords and employers to screen applicants.
Coverage Under The FCRA 
These background reports typically include a whole host of information about these applicants, such as addresses, arrest and criminal records, phone numbers, information on relatives, social media profiles, and more. Because these businesses provide background reports used to determine eligibility for employment or housing, they qualify as "consumer reporting agencies," and are therefore subject to the FCRA. However, the FCRA requires compliance with a number of reasonable procedures in order to ensure that report users have permissible purposes for accessing them, and these businesses were accused of failing to follow these procedures, as well as comply with FCRA-mandated consumer protections.
Deceptive Practices & False Claims 
The lawsuit also describes the businesses engaging in deception in the promotion of their background reports, along with including false claims in these advertisements which claimed that individuals searched for had arrest or criminal records (for example, if someone's name was googled, an ad would pop up falsely indicating that you could check their arrests). When consumers purchased reports after seeing (and relying on information conveyed in) these advertisements, they found that the reports did not in fact contain any arrest or criminal records, but only, for example, non-criminal traffic violations.
The lawsuit also goes on to describe additional alleged deceptive practices, such as businesses promoting their services as highly accurate, all while making zero effort to verify the information that was obtained from vendors.
Contact Our Columbus, Ohio FCRA Claims/Credit Repair Lawyers 
The settlement linked to the above lawsuit not only requires these businesses to pay significant penalties, but it also bars the businesses from making misrepresentations about their reports in the future, including those pertaining to their accuracy and whether they contain arrest or criminal records. This means that these businesses and others engaged in these services will need to be monitored for potential future violations.
If you fear that you have been the victim of a consumer law protection, it is critical that you speak with a consumer protection attorney right away in order to find out what your options are in terms of next steps. At Kohl & Cook Law Firm, LLC, we are committed to helping consumers fight back when they've been taken advantage of or deceived. Learn more by contacting our Columbus, Ohio FCRA attorneys today and scheduling a free consultation!
Source:
ftc.gov/business-guidance/blog/2023/09/ftc-lawsuit-insists-fcra-compliance-transparency-background-report-providers