Food & Beverage False Advertising Claims On The Rise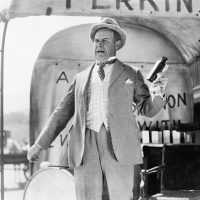 Consumers are increasingly suing businesses for consumer protection violations in connection with products that imply certain ingredients that they do not contain; fed up with businesses increasingly misrepresenting these products; promising ingredients that aren't there and/or displaying promotion images that do not match the product.
One such example includes Starbucks' "Mango Dragon Fruit Refresher " for missing mango as an ingredient. In addition, A&W recently agreed to pay $15 million to settle claims that its root beer and cream sodas were not made with "aged vanilla," as the labels suggested, and Red Bull recently offered more than $13 million to settle a lawsuit brought by consumers arguing that the claim "Red Bull gives you wings" is completely false.
The Law & Bringing A Claim 
False advertising laws bar false factual claims, but not necessarily opinion claims – also called "puffery." Regardless, some of these lawsuits have resulted in high-priced settlements, and judges are finding that they can move forward, as a "reasonable consumer could plausibly be misled into thinking" that the products contained these missing ingredients based on their names, or promised certain effects that were false, misleading, or deceptive.
These complaints can name a number of laws that protect consumers from misleading practices perpetuated by businesses, such as:
Ohio business laws
The Consumer Sales Practices Act
Ohio's state law regarding false and misleading advertising
The Ohio Unfair Business Practices Act
State express and implied warranties laws
The legal concept of unjust enrichment
Common law fraud principles
In order to succeed in being able to bring a claim, injured consumers must adequately allege that a significant portion of the general consuming public could be misled by the business' practices. Consumers typically claim that they purchased the products in question and paid a premium price based upon their reliance on the naming and/or description of the product and that they would not have purchased them had they known they were missing the ingredients or qualities, etc. as described (or that they at least would have paid significantly less for them). In other words, they must proceed under the reasonable belief that the products contained all of their advertised ingredients or accomplished their advertised effects, and this was a significant factor in their decision to purchase them.
Contact Our Consumer Protection Attorneys with Questions 
If you suspect that you have been the victim of a consumer law violation, it is imperative that you speak with a Columbus, Ohio consumer law attorney right away in order to find out what your options are and to preserve you rights. Contact the Columbus, Ohio consumer law protection attorneys of Kohl & Cook Law Firm, LLC today for a free consultation to find out more!
Source:
npr.org/2023/09/20/1200417169/food-company-starbucks-misleading-claims-lawsuits