Conflicts Of Interests Inside Homeowners Associations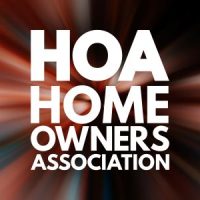 As attorneys who work on consumer protection, real estate, and Homeowners Association (HOA) foreclosure disputes, we frequently receive questions about general conflict of interest queries.
One example of where conflict of interest issues can arise in these areas can involve HOA board members and the various interests that they represent. For example, if an HOA board member who is also an attorney represents individuals in the community who are selling their homes in real estate transactions, can he or she also be a part of the process of approving buyers to live in that same community? While this may be technically legal when certain measures are put in place, it can still be problematic in terms of any potential benefit that those involved in the process can reasonably infer they are receiving from hiring such an individual, and it can understandably create concern for others involved in the process. Below, we discuss these types of circumstances – and how they are typically handled, legally.
Fiduciary Duties
Just looking at the fiduciary duties that an HOA board member has to the association itself, it is obvious how this can be problematic, given that attorneys, conversely, have certain obligations and duties with respect to their clients. For example, the board member has a duty to exercise due diligence and caution in their related board activities. This context can set someone up in a situation in which, as a board member, they are acting in a manner that is contrary to their duties to the association and the individuals within it, as they would arguably be exploiting their position for monetary gain.
Some common examples of where you see conflicts of interests pop up for HOA board members include the following contexts:
The board contracting with a company or vendor that a member owns and/or is involved with
A board member receiving payment for HOA work
Board members either obtaining loans themselves from the association or providing loans from the association to any community members
In any way violating Ohio state laws regarding when board members must recuse themselves from a vote
Avoiding Conflicts of Interest
In order to avoid legal issues related to HOA conflict of interest issues, board members must engage in full disclosure as soon as they learn of a potential conflict. Once identified, board members should recuse themselves from any voting actions related to the issue. Allowing for individual exceptions potentially opens the HOA up to legal liability.
Most HOAs have their board members sign ethical agreements and these typically contain provisions prohibiting self-dealing; if self-dealing then occurs, the association can then take action against that individual member.
 Reach Out to Us Today for Help
If you have any questions or concerns involving buying or selling a home, or a related dispute, contact our Columbus consumer law attorneys at the Kohl & Cook Law Firm LLC to find out how we can help.
Source:
nytimes.com/2023/01/07/realestate/co-op-board-ethics.html