Harassing & Threatening Debt Collection Practices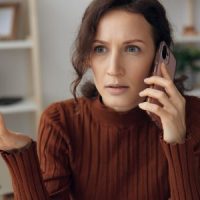 More than 60 percent of consumers have indicated that they have been contacted far too frequently by creditors and/or debt collectors, and every year, there are thousands of consumer complaints related to debt collection. While consumer debt is on the rise, unfortunately, there are a number of entities out there hired to engage in illegal debt-collection practices that harm consumers, even by some of the biggest corporations out there, such as Citibank and Discover.
Original credits sell their delinquent accounts – typically to debt collection agencies – in order to access certain benefits provided by the law. The most common types of debt collection that occurs with these agencies includes debt related to bills (such as those for utilities or phone bills), credit card charges, and student loans.
Lawsuit Mills
Some of these practices can involve bombarding consumers with sketchy debt collection lawsuits on behalf of big lenders, also known as "lawsuit mills."
Deceptive, False, or Misleading Representations
In some of these cases, the debt collection firms will also falsely represent to consumers that attorneys are meaningfully involved in the lawsuit, which violates the Fair Debt Collection Practices Act (FDCPA)'s prohibition against collecting debts by using deceptive, false, or misleading representations and the Consumer Financial Protection Act's prohibition against deceptive practices.
What the FDCPA Requires
The FDCPA only applies to debt collectors, which is defined as any entity attempting to collect or collecting a debt owed to another entity. This typically involves debt collection agencies and law firms, and excludes the credit themselves.
In order to engage in legal debt collection practices, a significant amount of documentation is required. These documents include information about the debt, the original creditor, evidence that the debt was authorized, information on how the debt amount was calculated, and chain of title support regarding the sale of the debt. In addition, an attorney's name cannot be fraudulently listed on a complaint if that attorney is not actually involved in the lawsuit.
Consumers also have the right to limit communications with debt collectors – i.e. debt collectors have to provide consumers with the ability to opt-out of electronic communication methods, for example. The law also prohibits any legal action or the threat of legal action against consumers to collect a debt when the statute of limitations for that claim has already expired.
Reach Out to Us for Help
If you have concerns about harassing or threatening debt collection practices in Columbus or Dayton, Ohio, know that you have rights as a consumer under the law. An attorney who understands how debt collection agencies work can help you make plans for the best path forward to protect you and your family. Contact our Columbus consumer law attorneys today to find out more.
Sources:
consumerfinance.gov/about-us/newsroom/cfpb-takes-action-to-halt-debt-collection-mill-from-bombarding-consumers-with-junk-lawsuits/
money.com/how-to-negotiate-with-debt-collectors/