Consumer Class Actions Filed Against PayPal For Breaches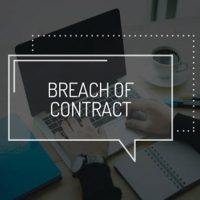 In March, consumer law lawsuits were filed against PayPal in conjunction with a data breach that affected 35,000 users.  Specifically, one class action lawsuit accuses the company of failing to adequately safeguard the private information of its users, leaving them vulnerable to identity theft.
In the litigation, plaintiffs have accused PayPal of failing to comply with basic consumer protections mandated by the FTC for data protection, and, in doing so, being negligent in the protection of consumer data.
In addition to allegations of state consumer law violations, the complaint alleges a number of additional charges, including breach of contract, negligence, negligence per se, and unjust enrichment.
The Breach & Damages
The attack was determined to have taken place in early December 2022, and involved a cyberattack, whereby previously compromised usernames and passwords were used to gain access to PayPal's systems. Damages claimed include all costs associated with plaintiffs having to obtain additional credit monitoring and related services, as well as facing a significantly increased risk of fraud and identity theft. The suit not only seeks monetary damages, but also lifetime credit monitoring, identity theft insurance, and more.
Previous Problems with PayPal, Inc.
Previously, Paypal, Inc. was also sued in conjunction with allegedly and illegally signing up consumers for its online credit product, known as "PayPal Credit " or "Bill Me Later," when they went to make online purchases, without knowing it. The complaint alleged that the company deceptively advertised promotional benefits that it failed to follow through on, signed consumers up for credit without their permission, and defaulted to consumers using the company's "PayPal Credit," also without their permission. The company was also accused of mishandling disputes and failing to post payments, and ordered to pay consumers $15 million back in redress, as well as a $10 million penalty. Specifically, the complaint alleged that the company abusively charged consumers deferred interest, enrolled customers in their products and services without their consent, deceptively advertised promotional benefits, engaged in illegal billing practices, mishandled consumer disputes, and more.
Contact Us Today for Help
If you have any questions or concerns about consumer law claims, contact our Columbus consumer attorneys at the Kohl & Cook Law Firm LLC today to find out how we can help.
Source:
csoonline.com/article/3689883/paypal-sued-for-negligence-in-data-breach-that-affected-35000-users.html