Partner Andrew Gerling Presenting At National Business Institute's Upcoming Course, Real Estate Foreclosure In Ohio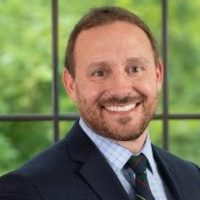 Andrew Gerling is a partner at Kohl & Cook Law Firm, LLC. He oversees the firm's consumer litigation and small business practices. Please consider joining Andrew as he presents, with other distinguished counsel, a course through the National Business Institute (NBI) entitled "Real Estate Foreclosure in Ohio, Step by Step" on Wednesday, May 03, 2023.
Course Content:
Foreclosure: An In-Depth Walk-Through With Legal Considerations
Alternatives to Foreclosure: Step-By-Step Procedure and Legal Issues
Update: Case Law and Recent Developments
How Bankruptcy Changes the Landscape
Ethics in Foreclosure
Course Details:
Wednesday, May 3 from 9:00 am – 4:30 pm est
6.00 – OHIO CLE CREDITS
INCLUDING – ETHICS/PROFESSIONALISM: 1.00
Register today at https://www.nbi-sems.com/ProductDetails/96527ER! Use Promo Code FSPN50A at checkout to get $50 off!
NBI is dedicated to providing practical, skill-based CLE seminars and online CLE courses. They believe that enhancing professional knowledge through continuing education empowers our customers to better serve their community. NBI has been a trusted provider of continuing legal education and training since 1983.