Employee Handbooks & Remote Workers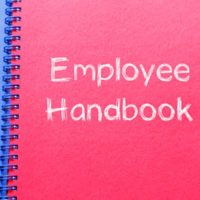 One of the many services that we provide here at Kohl & Cook Law Firm LLC as General Counsel lawyers is to help craft employee handbooks, which are becoming more and more important as more and more workers are working remotely, due to our experience with the COVID pandemic. There is no question that remote work has been growing in popularity, and with more and more employers choosing to allow employees to work remotely on a permanent basis, company policies and employee handbooks need to be revisited and, in some cases, updated, in order to ensure that everyone is protected.
Ensuring that you have a comprehensive employee handbook can be a time consuming and complicated task. Employers have to go beyond simply taking their existing employee handbook and adding in a policy on remote work; there needs to be additional provisions in there to address, for example, operational differences, such as when an employee is considered to be "at work" and therefore what can be considered a "work injury;" as just one example. Below, we discuss some considerations we take into account, as attorneys who help craft the right employee handbooks for employers, when it comes to accounting for remote employees:
What All Employee Handbooks Include
Employee handbooks serve a number of purposes; from including key company policies; serving as onboarding tools for new hires; providing easily accessible reference points for existing employees who need to look up sick or vacation leave policies; as well as ensuring that the proper liability policies are in place for both employers and employees. Basic topics that tend to be included in employee handbooks include the following:
Welcome statements
Brief overview of employer, mission, workplace culture, core values, commitments, leadership, staff, etc.
Whether the employment is at-will or otherwise, a disclaimer to this effect
Employee code of conduct, describing how employees are expected to treat each other, company property policies, anti-harassment policies, attendance, legal compliance policies, etc.
Payment and timekeeping procedures
Employee benefits, Leave & PTO policies
Confidentiality & data security
Specific company policies
Dress codes
Extra Provisions for Remote Employees
Because remote workers presumably do not have supervisors or managers in place to ensure that employer policies are being followed, ensuring that these handbooks have clear expectations and policies in place for remote workers is incredibly important. Additional topics that might be included in an employee handbook if there are remote employees include the following:
Work hours & associated documentation
Communication expectations
Expectations surrounding start times and work hours, in general
Expectations surrounding lunch and/or other breaks
Any other policies ensuring that both employer and employee are comfortable with the flexible arrangement
State & local laws (based upon where remote workers are located)
Computer device policies
Reach Out to Us for Help
If you have any questions or concerns about crafting employee handbooks here in Ohio, contact our experienced Columbus general counsel attorneys at the Kohl & Cook Law Firm LLC to find out how we can help.