Defending Foreclosure in 2021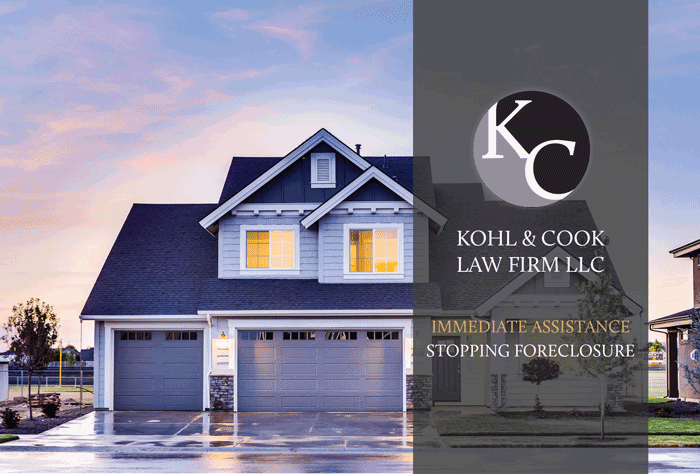 Kohl & Cook Successfully Defends Foreclosure in 2021 – Helps Client Keep Her Home
Foreclosure Defense Summary
Kohl & Cook recently received a successful foreclosure defense decision out of the Second District Court of Appeals stemming from a Montgomery County District case.
Plaintiff, a prominent real estate investor, filed a breach of note and foreclosure action based on a mortgage and mechanic's lien against his former girlfriend and employee for failure to make mortgage payments on house purchased by Plaintiff in Defendant's name.
Next, the defendant filed quiet title and slander of title counterclaims and was successful on summary judgment. The trial court determined that no note ever existed and the mortgage and mechanic's lien filed of record by Plaintiff were invalid entitling Defendant to quiet title, slander of title and an award of attorney's fees. Plaintiff appealed.
The Second District Court of Appeals held that the trial court did not err in entering summary judgment in favor of Defendant on Plaintiff's foreclosure complaint and on Defendant's counterclaims.
The appellate court further concluded that Defendant was not aware of the mortgage at time of closing.
Here is why:
There was no promissory note to establish that Defendant owed a debt
The mortgage referencing the debt was not a written contract between the parties
The invalid mortgage constituted a cloud on the title
The facts supported the trial court's finding of malice with regards to Defendant's slander of title counterclaim.
The attorneys at Kohl & Cook Law Firm helped their client maintain ownership of the home purchased in her name free and clear of any lien claimed by her ex-boyfriend.
Additionally, she was awarded her attorney's fees.
Defending foreclosure in 2021 can be difficult. The lawyers at Kohl & Cook are here to help.
Click below to view the full decision