The Importance of Working with the Right Business Counsel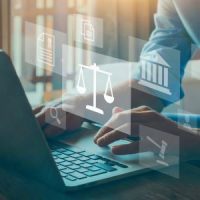 The importance of the right legal team, advice, and strategy for business owners cannot be overemphasized. Because costs can get out of hand when running a business, it is common for many to try and cut corners, especially when it comes to business insurance and legal expenses. However, this can be outright dangerous because it can end up costing the company in more ways than one, especially in today's litigious atmosphere.
Business insurance can cover such unforeseen incidents as accidents, lawsuits, property damage, theft, and more. When these unexpected events occur, it is critical that companies are protected, and having a Columbus general counsel lawyers with significant experience in business representation is essential in order to allow a business to navigate the complexities of business law, while investing in the right insurance plan can help them weather any unforeseen circumstances, as we describe below.
Drafting & Negotiating Contracts
Whether you are entering into a new business relationship, signing a lease, or hiring an employee, it is critical that the terms of every contract are carefully examined and selected with the assistance of legal counsel in order to prevent future conflicts and ensure that all of your interests are protected.
Litigation
Knowing whether or not to file a lawsuit is another area where having experienced business counsel can be priceless. A seasoned attorney can help advise you as to the pros and cons of filing in court versus potentially settling outside of court, as well as provide you with necessary advice concerning internal practices, such as how to handle your documents, so as to protect you, should litigation occur.
 Preventing Problems Before They Can Occur
Legal advice is an important investment that enables your business to navigate the legal landscape, and the right legal team can help prevent disputes, mistakes, and future legal action. By working with the right business law attorneys, business owners and employees can help identify potential legal issues before they turn into liabilities. These services range from business formation, to contract drafting, to compliance, protection from creditors, addressing potential breach of contract issues that may arise, trade secret issues, litigation management, and more.
Contact Our Columbus & Dayton, Ohio General Counsel Business Lawyers To Find Out More
The cost of failing to properly provide for these necessities can be devastating to your business. In considering the potential to face litigation and other losses, which can result in the loss of hundreds of thousands of dollars, it is clear that a precautionary investment, up front, to prevent liability and incidents is a smart investment.
The Columbus general counsel business lawyers of Kohl & Cook Law Firm LLC are prepared to help you with all of your business needs, whether that involves starting your business, drafting or reviewing contracts, or handling a dispute, we are here to assist with all matters that in-house counsel might manage without the cost of having someone in-house. Contact us today to find out  more.
Source:
forbes.com/sites/melissahouston/2023/06/27/the-importance-of-business-insurance-and-legal-advice-for-business-owners/?sh=4b9a0f3b3e61