Protecting Veteran Consumer Rights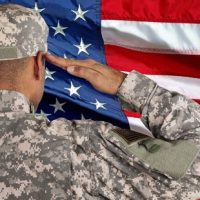 Sadly, veterans in our country are the subject of consumer rights violations and fraud every year in part due to their potential eligibility to receive federal benefits related to their service. According to the Federal Trade Commission, this collective financial loss amounts to more than $265 million each year.
Identity Theft
One such scheme involves scammers using compromised personal information and redirecting VA benefit payments into fraudulent accounts. Scammers can purchase data from data brokers and use it to steal identity, open a line of credit in their name, or target their military pension or VA benefits. The sooner the victim becomes aware of such a transaction, the better, as a consumer protection attorney can sometimes assist in preventing the funds from ultimately being paid to the unauthorized account.
Auto Title Loans in Violation of the MLA
Another scam involves providing military families with auto title loans and sometimes charging nearly three times the annual interest rate cap provided under the Military Lending Act (MLA). The companies can be sued to end their illegal practices and pay more than $5 million in consumer relief, as well as $10 million in civil money penalties.
Pension Poaching
Pension poaching is another such scam, whereby an unethical advisor might artificially qualify a claimant for pension benefits in order to benefit from it themselves, or illegal "pre-filing consultation fees" are charged in conjunction with assistance with preparing an initial claim for pension and dependency and indemnity compensation benefits.
How A Consumer Law Attorney Can Help
A consumer law attorney can help with early identification of fraud risk activities as well, ensuring that lenders comply with relevant federal statutes, regulations, and VA policies, including those related to loan advertising. For example, some mortgage lending companies have been found sending advertisements to military families, leading them to believe that the company is affiliated with the U.S. government when they are not. For violations like these, companies can be fined at least $1 million.
Practices that negatively affect all consumers can have an even bigger impact on those who serve, as they can negatively affect their security clearance checks and even, in some circumstances, lead to a potential discharge from service.  Credit reporting, as affected by mortgage issues and debt collection, is a top concern for veterans and military families. Some attorneys are able to seek benefits on behalf of a veteran directly from the VA under such laws as the Camp Lejeune Justice Act.
The Columbus consumer attorneys at Kohl & Cook Law Firm LLC play a vital role in efforts to combat predatory practices that target veterans by providing assistance. Contact us today for a free consultation to find out more.