Condo & HOA Solar Consumer Rights In Ohio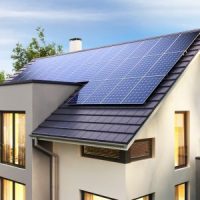 Many Ohio homeowners who are a part of Homeowners Associations do not realize that there is a Ohio Condominium Act protecting their property rights. While the law has, at times, become outdated, new laws passed in Ohio regularly seek to update it, including laws which, for example, protect consumers' rights to solar access on their property.
Changes to the Ohio Condominium & Planned Community Acts
Specifically, the new law makes significant adjustments to the Ohio Condominium Act and the Ohio Planned Community Act, putting in protections which allow for homeowners to install solar panels on properties in planned developments, and prevents homeowners associations and condo associations from banning solar altogether. The bill guarantees owners' the right to install solar panels, provided their association documents do not explicitly prohibit it, as long as the following conditions have been met:
The roof is included in the unit;
The property owner has to shoulder the cost of maintenance, repair, and replacement; and
They are installed pursuant to the type and installation specifications included in the association declaration documents.
Similar rules apply to planned communities (like homeowners associations, or HOAs): the declaration does not have to expressly allow for solar panels so long as the homeowner shoulders the cost of maintenance, repair, and replacement of the panels.
Also note that the law not only allows for solar panels, specifically, but any solar energy collection device, and the panels can be installed on the roof or any other location within the homeowner's lot. The condo association or HOA can only place "reasonable restrictions concerning the size, place, and manner of placement."
Violation Procedures
If any of these conditions are violated, the HOA association must provide the owner with written notice prior to enforcing a charge for damages, whereby that notice:
A description of the damages;
The proposed amount to be changed;
Information regarding the owner's right to a disciplinary hearing in front of the HOA board to challenge any and all fines; and
A reasonable date by which the owner must remedy the violation in order to avoid any fines.
Let Us Help You Today
If you have any questions about consumer rights and/or real estate law issues, contact our Columbus consumer attorneys at the Kohl & Cook Law Firm LLC today to find out how we can help.