Home Improvement Projects, Contractors, & Consumer Rights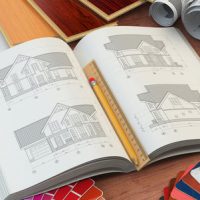 We've previously discussed the issue of contractors taking advantage of homeowners. Unfortunately, fraud and scam is on the rise when it comes to home improvement projects. Every year, there are thousands of consumer complaints here in Ohio; mostly related to a failure to complete contracted work and deposits, whereby contractors accept deposits and fail to perform the actual contract work. As a result, homeowners are frequently left with incomplete – and sometimes even dangerous – conditions in their homes, and can then even potentially face that contractor placing a lien on their homes if they withhold payment in response to fraud and deceit.
Ohio Consumer Protection Laws
Contractors soliciting work without a valid contractor registration, performing this work without first obtaining building permits, and/or overbilling consumers can be found to violate Ohio's laws barring unfair and/or deceptive acts and practices.
Contractors also commit unfair and/or deceptive acts in violation of the Failure to Deliver Rule and the Consumer Sales Practices Act (CSPA) by accepting money from consumers and then failing to "deliver" on those services, as well as making a full refund and advising the consumer of the duration of any delays.
They also commit unfair and/or deceptive acts and practices in violation of the CSPA by providing home improvement services in an incomplete, shoddy, substandard, and unworkmanlike manner, and then by failing to correct that work. Accepting partial payment, beginning the work, and then abandoning the work and refusing to complete it is a direct violation of the CSPA.
Protect Yourself: Work With Ohio Consumer Protection Attorneys
When it comes to contract work, protecting yourself not only includes doing your due diligence in terms of researching the contractor(s) beforehand, but also understanding what is included in your contract –  before you agree to anything and pay any kind of deposit.
Doing so with a consumer protection attorney can prevent costly headaches down the road; not only so that you ensure that your contract is sound and includes important subjects, such as project timeline and payment schedules, but also to ensure that you are working with a licensed, registered professional where necessary, checking the individual and/or business for any red flags, including references and any potential suspension of contractor registrations, as well as ensuring that the right precautions are taken when it comes to paying deposits. Your attorney can also help later on in the process by checking to ensure that any necessary permits have been pulled by the contractor (in accordance with building codes).
Our Ohio consumer protection attorneys at the Kohl & Cook Law Firm LLC are here to help: Contact us today to schedule a free, confidential consultation and find out how we can help.