The Fair Debt Collection Practices Act (FDCPA) & Time-Barred Debt: Protecting Yourself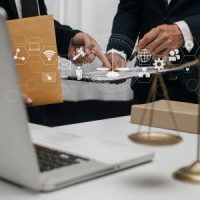 One of the most concerning consumer law issue out there today involves debt collectors threatening to sue and/or suing to collect time-barred debt, including mortgage debt, known as "zombie second mortgages," whereby homeowners who were operating with the understanding that a mortgage debt was already satisfied via bankruptcy proceedings or otherwise, are contacted by debt collectors threatening foreclosure if the outstanding balance and significant fees are not paid immediately. Some even incorrectly inform these homeowners that their only choice is to enter into an onerous payment plan, or lose their home right away.
However, as we discuss below, these practices are often in violation of federal law, and consumers themselves have the ability to sue debt collectors under the Fair Debt Collection Practices Act (FDCPA) in connection with practices like these.
"Piggyback Mortgages"
Lenders originated mortgages known as "piggyback" mortgages, whereby consumers would take out a lien loan for a certain percentage value of the home and then a second lien loan for the remaining percentage. Instead of lenders pursuing payment on that second lien loan, they sold it off to debt collectors.
Time-Barred: Statute of Limitations in Ohio
Now these debt collectors may be demanding payment for these second loans, even though the debts have become what is known as "time barred," and this can be raised as an affirmative defense by consumers to prevent foreclosure. In Ohio, for example, the statute of limitations on filing a lawsuit to collect debt is six years, starting when the  debt obligation is accelerated by the bank or when the maturity date of the loan passes.
Your Rights Under the FDCPA & Regulation F
Specifically, any debt collector who is threatening to bring a state foreclosure action on a time-barred mortgage with inflated interest and fees may be violating the FDCPA and its implementing regulation, known as "Regulation F." The prohibition imposed by this regulation prevents debt collectors from suing over time-barred debts, and does not provide any forgiveness simply because the collector was not aware that the debt was time-barred. In other words, the FDCPA and Regulation F prohibit debt collectors from suing or threatening to sue a time-barred debt, and this includes any attorneys that they hire to engage in these practices on their behalf.
Let Us Help You Today
If you have any questions about consumer protection issues and/or foreclosure, contact our Columbus consumer law attorneys at the Kohl & Cook Law Firm LLC today to find out how we can help.