New Options For Mortgage Loan Modifications: Are They Ideal For You?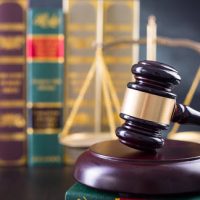 Starting in May, homeowners interested in mortgage loan modifications have a new lifeline that prevents foreclosure: the 40-year mortgage modification, which allows borrowers to have the term of their mortgage extended to 40 years, where the previous limit for loan modifications was 30 years, thus reducing their monthly payments.  It is expected to reduce homeowners' mortgage payments by at least 25 percent.
Not only expected to help homeowners stay in their homes, but to prevent other damage that a foreclosure can incur, such as decreasing the value of properties. However, when it comes to mortgage loan modifications, it is important to realize that you are effectively taking out a new loan by modifying your mortgage in the first place.
Where Do I Start?
Speaking with a foreclosure defense and mortgage loan modification attorney is a critical first step, as only after servicers evaluate a homeowner's situation and concludes that other home retention options are unavailable to help obtain a sustainable monthly payment. In other words, the servicer will first investigate to discover whether a 30-year modification will meet the goal of at least a 25 percent payment reduction.
Proving your eligibility can also be an onerous process that an attorney can help you with; not only must you be in default by at least one month's payment, but you must also make the case that you are having difficulty making payments and could afford the payment if it was modified.
If approved, your balance is adjusted to include any relevant:
Escrow advances
Foreclosure costs
Legal fees
Project escrow shortages
Unpaid accrued interest
The Advantages of Keeping Your Home
There are a number of reasons that homeowners may want to explore as many options as possible to hold onto their homes, such as to:
Continue building equity: While monthly mortgages are often equal to (or even less than) today's rental prices, homeowners are building up thousands or more in equity by owning a home
Avoiding a currently tough housing market that makes it difficult for people who do not yet own homes to purchase them
Avoid price fluctuations (for those with fixed-rate mortgages) 
Contact Us Today
If you have concerns about potentially losing your home, it is important to speak with an experienced attorney who regularly advises homeowners in these circumstances. An attorney can help you determine whether recasting your mortgage is in fact the best option for you, as your current interest rate may actually be lower than the rate on a new loan.
The Columbus foreclosure defense attorneys of the Kohl & Cook Law Firm have been helping homeowners stay in their homes sustainably for years. Contact us today for a free consultation to find out more about our services.