Identifying And Preventing Predatory Lending As A Homeowner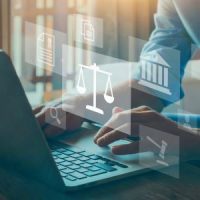 You as a consumer have laws in place protecting you when it comes to protecting you from predatory lending. Still, it is important to remain vigilant, especially when it comes to mortgage loan modification practices that may or may not be legal.
Seeing the Signs
Some of the signs of predatory lending can include the following:
High rates and fees, such as higher than normal interest rates – these should always be compared to the Annual Percentage Rates
Confusing and unusual terms: Ensure that you consult with an experienced attorney in order to ensure that you not only understand all of the terms included in your contract, but that they aren't any confusing, contradictory, or incomplete terms
Lenders pressuring you into taking out more credit than you actually need – ensure you only agree to that which you feel comfortable making payments on (in addition to other current obligations)
What is known as "negative amortization," whereby excess interest due on a loan is added to the balance of the loan: the law requires that lenders disclose whether or not this practice will be used to collect, as it can increase the amount of principal owed and could result in equity loss for the borrower
Any actions barring from pre-paying your loan early without penalties or fees, or charging additional fees and/or penalties for doing so
Applying particular pressure tactics, such as offers that are available for a limited amount of time, or those that could be taken by someone else, rushing the review of documents, and similar actions. All documents should be taken home in order to be closely examined.
Consumer Protection Laws
The following consumer protection laws protect consumers in mortgage loan and/or foreclosure settings:
Consumer Financial Protection Act (CFPA): Protects consumers from abusive, deceptive, and unfair practices
Equal Credit Opportunity Act (ECOA): Requires lenders to make credit available equally without discriminating
Fair Housing Act (FHA): prohibits discrimination based on color, national origin, disability, race, religion, and more; if a lender is targeting specific protected groups with predatory practices, that can trigger the FHA
Real Estate Settlement Procedures Act (RESPA): Protects homeowners and buyers by requiring disclosure of settlement costs, eliminates referral fees, and limits the use of escrow accounts
Truth in Lending Act (TILA): Requires that lenders disclose the full cost of a loan, including interest rates and closing costs
Reach Out to Us Today for Help
The consumer protection attorneys of Kohl & Cook Law Firm are seasoned practitioners when it comes to identifying illegal consumer practices, and we regularly go to court on behalf of homeowners. If you have any questions or concerns about these practices, contact our Columbus consumer protection attorneys today for a free consultation and find out how we can help.