Illegal Consumer Collection Practices For Discharged Debt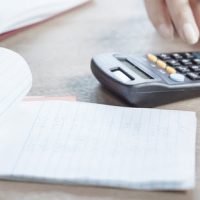 In March, the Consumer Financial Protection Bureau released a bulletin warning consumers that they have specific rights with respect to private student loans that have been discharged in bankruptcy court. As a result, loan servicers returning loans to collections after this discharge constitutes a violation of consumer law, and any consumers who have experienced this have the right to have these payments returned to them because they were collected illegally. Specifically, these practices violate the Fair Debt Collection Practices Act (FDCPA).
Like a number of unsecured consumer debts, some private student loans can be discharged in regular bankruptcy proceedings, while others require separate, specific proceedings. Regardless, bankruptcy discharge orders eliminate consumer debt. Still, what the investigation behind this recent phenomenon unearthed was that some servicers were not only failing to distinguish between loans that are discharged in bankruptcy proceedings versus those that are not, but that many were deceptively informing consumers that their loans simply were not dischargeable in bankruptcy proceedings at all… period.
Debt that can be Discharged through Standard Bankruptcy Proceedings
Some examples of debt that consumers can discharge through standard bankruptcy proceedings include the following:
Loans made in excess of the cost of attendance (typically go straight to borrower versus the school)
Loans made to cover fees, living expenses and, in some instances, moving costs, in connection with certain professional exams and/or dental and/or medical residency
Loans made to attend schools ineligible to receive U.S. Federal student aid, such as unaccredited and/or foreign/non-Title IV schools
Loans to students who attend less than half the time
Certain other loans made for non-qualified higher education purposes
What the FDCPA Dictates
It is also important to note that, if you file for bankruptcy, debt collectors cannot continue any collection activities while your bankruptcy case is pending in court. This is a part of the Debt Collection Rule, which clarifies certain provisions of the FDCPA.
If you are working with an attorney for your bankruptcy, debt collectors are obligated to contact your attorney, not you, while the bankruptcy is pending. Then, once the debt is discharged by the court, it permanently bars the collector from collecting the debt.
Contact our Dayton, Ohio Consumer Protection Attorneys for Help
If you have been contacted by debt collectors, make sure that you find out their identity, contact information, the amount of the debt, what it is for, when it was incurred, the original creditor's name, and any other relevant information. If you have any consumer rights concerns, including those involving the possibility that you may have been making payments on debts no longer owed, speak with one of our Columbus consumer law attorneys at Kohl & Cook Law Firm LLC today to find out how we can help.
Source:
consumerfinance.gov/about-us/newsroom/cfpb-heightens-scrutiny-of-unlawful-collection-of-payments-on-discharged-student-loans/