Combatting HOA Liens & Foreclosures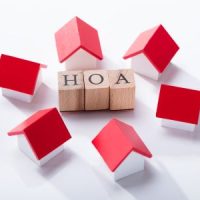 As attorneys who work in foreclosure defense, including homeowners association (HOA) foreclosure defense, specifically, we have seen our fair share of arguably corrupt HOA boards of directors who engage in unethical behavior, including, at times, misusing homeowner funds. In these instances, it is critical that homeowners are empowered to fight back and take action against these corrupt actions.
Take, for example, one happened in one HOA community: In response to homeowners fighting back against their funds being stolen by several board members, those homeowners reportedly faced retaliation in the form of a suspension of their own rights as owners; and even foreclosure, in some cases. By the time these issues reached court, it was found that millions of dollars had been stolen and countless homeowners victimized.
When HOAs "Foreclose their Liens"
In Ohio, most HOAs have the ability to get a lien on your property in response to claims that you have become delinquent in paying your "assessment" fees. In addition to this interfering with the title on the property, this can actually lead to foreclosure – even for properties that have mortgages on them. This is known as the HOA "foreclosing its lien," and liens are typically recorded with the county, which means it is automatically linked to your home forever.
Ohio's Homestead Exemption
However, it is important to note that Ohio has a homestead exemption, whereby, if you fall within this exemption, a creditor cannot seize and sell your home. In addition, the exemption protects you in bankruptcy:  In Ohio, debtors who file for bankruptcy have the right to protect a certain amount of home equity from creditors, and then use that equity to make a "fresh start."
 What A Dayton, Ohio HOA Foreclosure Defense Attorney Can Do For You
It is also important to note that you can mount a defense in these circumstances; For example, you may be able to claim that the HOA is incorrect and/or retaliating against you; that perhaps you were charged too much; that the fees were unreasonable; or even that the HOA has failed to follow state laws in coming after you. If, in fact, nonpayment of fees is a legitimate claim, an attorney can even assist you in negotiating a payment schedule that allows you to get caught up on any overdue amounts and thus in holding onto your home.
Know that, if you have concerns about your rights within your HOA community, you have the power of Ohio's homeowner protection laws – as well as our Columbus foreclosure defense attorneys at Kohl & Cook Law Firm LLC – on your side. Contact our legal team today to find out how we can help.