Consumer Wire Fraud Cases: What You Can Do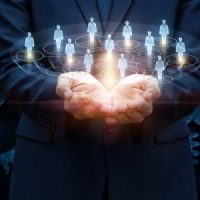 Sadly, consumer fraud is on the rise, with Americans reportedly losing close to $9 billion every year to scammers, and imposter scams being the most common among them. These imposter scams involve scammers fraudulently tricking consumers into sending them money by posing as bank employees. They will often call from what appears to be a credible bank number, and are able to verify the consumer's banking and personal information – even without the consumer providing these details. Reportedly, these scammers will call and inform consumers that fraudulent activity has been detected on their account, and the scammer informs the consumer that, in order to protect funds in the consumer's checking and/or savings accounts, the consumer will need to make a wire transfer from their current account number to a new number (where the funds end up with the scammer).
Assistance from the Bank?
Unfortunately, banks themselves provide very little assistance or reassurance to consumers who have been victims of fraud in this manner. This is because they claim that the money was "voluntarily" sent, and, therefore, the banks cannot credit it back to them. Specifically, once a consumer clicks "send" in these types of circumstances, they lose what protection they had under the Electronic Fund Transfer Act, which only protects those charges deemed "unauthorized" (such as someone physically stealing a debit card and using it to make purchases). Sadly, the law considers even money that was sent under a misconception and/or fraud to technically be an "authorized" payment.
This is especially disturbing given the ongoing crisis with data breaches, which are often what leaves consumer financial privacy at risk of being exploited in the first place. This arguably means that these transfers are taking place under coercion and should therefore be classified as "unauthorized," as they are without good faith consent.
Hold Harmless Letter
Still, with the assistance of a consumer law attorney, the bank does have the option of filing what's known as a "hold harmless letter" to try and recover the funds from whatever bank they were transferred to. This letter typically requires the bank which is requesting that the funds be rewired back assume any and all liability for costs that the receiving bank may later incur, should issues arise from the individual whose account received the funds. This is because, as a fiduciary, the bank which received the fraudulent funds is essentially moving money against their own client, which essentially violates their fiduciary duty.
If you or a loved one has concerns about a consumer fraud issue, contact our Columbus consumer law attorneys today to chat about your options.
Source:
cwashington.com/investigations/some-consumer-protection-advocates-want-1978-banking-law-to-be-updated-to-protect-more-victims-of-fraud/3308893/