Cryptocurrency Fraud Emerges As Top Consumer Law Issue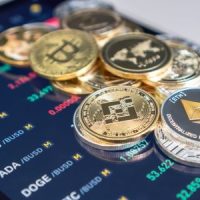 According to a government report released by the US Consumer Financial Protection Bureau in November, fraud and transaction issues connected to cryptocurrencies and other digital assets have now become the most notorious consumer law issue. Essentially, a number of bad actors are using crypto assets to perpetuate fraud on the public due to the lack of investor protection and the overall enigmatic nature of the market.
How Are They Doing This?
In order to accomplish this fraud, these bad actors are hiding behind a number of terms and conditions, as well as fake identity, verification, and/or technical issues in an effort to delay transactions when consumers try to claim their crypto assets. This behavior is in sharp contrast to their marketing messages, which offer "immediate access to funds." Consumers have also reported that a number of transactions are settled at prices below what was advertised due to the firms tacking on surprising additional fees.
According to the report, approximately 40 percent of consumer complaints involved fraud, whereby the transaction provider would deny responsibility and/or fail to provide any assistance in helping to recover funds by claiming that they were simply intermediaries and therefore not contractually required to act. In a number of these cases, consumers were also forced into mandatory arbitration classes and required to sign away their ability to join class action lawsuits.
Specifically, fraud complaints typically involved one or more of the following actions:
Posing as customer service representatives to gain access to accounts
Specifically targeting vulnerable communities
Impersonating crypto asset developers or other entities, such as YouTube or governments collecting funds for charitable causes, such as the devastation in Ukraine
While tactics relied on to delay or avoid returning assets to consumers included one or more of the following:
Ensuring that there are multiple transactions in the smallest amounts possible to avoid setting off money laundering red flags
Freezing consumer assets right before declaring bankruptcy
Using decentralized finance
Hacking SIM cards or mobile phones to take control of user credentials
Linking transactions and crypto addresses with consumer identities from other transactions
Why Hasn't This Been Stopped?
All of these actions are illegal under the Consumer Financial Protection Act, which prohibits fraud involving deceptive claims. However, US regulators are very limited in their ability to enforce crypto fraud; in part because some of the crypto firms are operating offshore, but also because agency resources are prioritized elsewhere and tracing assets stolen is more time-consuming than pursuing other consumer fraud issues.
Still, a number of private law firms have filed class action lawsuits against some of these bad actor crypto exchanges and digital token issuers, such as Binance and Coinbase; two of the world's largest crypto exchanges, based on violations of federal securities laws. The biggest challenges to these lawsuits are typically jurisdictional issues and the clock running out via the relevant statute of limitations.
Columbus, Ohio Consumer Protection Attorneys
If you or a loved one has been the victim of a consumer law issue, contact our Columbus consumer law attorneys at the Kohl & Cook Law Firm LLC today to find out how we can help.
Sources:
thomsonreuters.com/en-us/posts/investigation-fraud-and-risk/consumer-complaints-crypto/
news.bloomberglaw.com/business-and-practice/crypto-lawyers-bet-big-on-class-action-lawsuits-as-market-slide