Should I Pursue A Mortgage Loan Modification?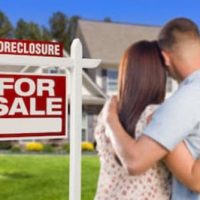 As attorneys who assist clients with loan modifications, real estate legal issues, and foreclosure defense, we frequently answer questions concerning the realities of mortgage loan modifications. To some, a loan modification sounds like the perfect solution because it can allow you to keep your home and maybe even decrease your interest rate. However, there are both pros and cons to mortgage modifications, and it is our job to sit down with clients and help them figure out if a mortgage loan modification makes sense for them, or whether another option would be in their best interest, as we discuss below.
What Are Mortgage Loan Modifications? Who Gets Them?
In a nutshell, a loan modification changes the payment terms on your home. In order to qualify for one, you need to prove financial hardship – usually via employment circumstances, bills, etc. Most of the time they are granted when a borrower's circumstances appear to be improving, and, as a result, it makes more sense for the lender to do a loan modification for the borrower rather than go through the arduous process of foreclosure.
Still, it is ultimately up to the lender/bank whether to grant one, and the general pattern is that they will deny loan modifications if the borrower is unemployed and/or there's a likelihood that the loan is going to go back into default. Most borrowers who apply for and obtain loan modifications are at risk of foreclosure, in which case, a loan modification is sometimes the only answer. However, as attorneys who regularly work with clients to prevent foreclosure, there may be additional options that you have that you do not realize before applying for a mortgage loan modification.
Types of Loan Modifications
There are conventional, FHA, and VA loan modifications. Conventional loans – such as those for Fannie Mae or Freddie Mac – usually involve one of the following:
Changing from adjustable to fixed rate mortgage
Extension of the loan terms
Personal forbearance on principal
Reduction in interest rate
Reduction of monthly payment totals
FHA loan modifications involve adding missed payments to the principal and extending the term – typically to 30 years at a fixed interest rate – or pursuing a partial claim, which involves an interest free, subordinate lien on the property that is paid at the end of the loan term or when the home is refinanced or sold.
Finally, VA loan modifications allow borrowers to add missed payments and related costs to the mortgage balance and then decide on a payment schedule with the lender
Pros and Cons of Loan Modifications
Loan modifications are typically obtained by borrowers who are facing extreme hardship that makes it near impossible for them to make their current mortgage payments. They can lower monthly payments and help avoid foreclosure, but they can also potentially extend your repayment, cost you more in interest overall, and negatively affect your credit, which can of course affect future borrowing. Still, they are preferable to foreclosure or a short sale on your home, but not to be pursued without at least considering other options with your attorney.
Other Options
It is also important to note that refinancing and loan modification are not the same: While loan modifications are based on the original loan, refinancing creates an entirely new loan that pays off the original one and takes its place. Refinancing cannot harm your credit, while loan modifications can, but it is typically harder to qualify for refinancing and it can be more difficult to qualify if there have been missed mortgage payments.
Conversely, forbearance creates a new loan agreement that is temporary, whereby the lender allows temporary changes for a certain specific set amount of time just to provide a break from payments, but this does not erase or replace what you owe.
Columbus Ohio Foreclosure Defense, Mortgage Loan Modification, & Real Estate Attorneys
It is important to note that, even if the foreclosure process has already begun on your home, that does not preclude applying for a loan modification. Still, if you or a loved one is considering a little modification, your first step should be consulting counsel because every circumstance is unique. Contact the Columbus foreclosure defense attorneys at the Kohl & Cook Law Firm LLC today to find out how we can help.
Source:
businessinsider.com/personal-finance/loan-modification