Discrimination & Predatory Mortgage Loan Modifications In Foreclosures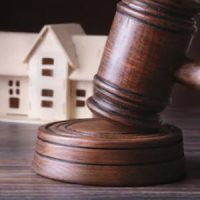 When foreclosures involve discrimination in terms of targeting specific homeowners for predatory mortgage loan modification services, and interfering with their ability to hold onto their homes in the process, these actions violate the Fair Housing Act. For example, those in violation of the law have, at times, falsely advertised that they can cut your mortgage payments in half, promising lower payments in exchange for non-refundable fees and informing victims that they should stop making their monthly mortgage payments, all while failing to obtain the actual loan modifications for homeowners, which can lead to foreclosure actions against the homeowner victims. In these cases and others, working with a Columbus foreclosure defense attorney in order to ensure that you do not lose your home is essential.
Know Your Rights
Your rights under the Fair Housing Act stem from your civil rights: The law protects people from being discriminated against due to their color, disability, familial status, national origin, race, religion, or sex (including sexual orientation and gender identity) when it comes to most-all housing actions, such as buying, renting, obtaining a mortgage, seeking housing assistance and/or engaging in other housing activities.
What Discrimination Can Look Like 
These are some examples of how discrimination often appears with respect to foreclosure actions (on the basis of the above-mentioned homeowner characteristics):
Discriminatory Lending Practices: Banks, lenders, etc. engaging in exploitative transactions, such as setting up different terms or conditions when it comes to home ownership (for example, setting up land contracts with down payments, high monthly payments, and home maintenance while a deed remains in the seller's name until the last payment, where missing a single payment provides grounds for eviction)
Lenders moving forward on a foreclosure against individuals whose first language is not English, assuming they will not be able to fight it
Refusing to make a mortgage loan or provide other assistance due to the homeowner's characteristics
Imposing different terms or conditions on loans, such as a different interest rate or opportunities to foreclose
Conditioning foreclosure on a person's response to harassment
Coercing, intimidating, interfering with, and/or threatening anyone with respect to exercising a fair housing right
Retaliating against someone who has filed a complaint
Contact Us Today for Help
At Kohl & Cook Law Firm LLC, we are not only committed to protecting your rights, but also to ensuring that you are informed about everything that is going on and each step you need to take in order to avoid foreclosure. Working with our experienced Columbus foreclosure defense attorneys is essential every step of the way, otherwise, you risk further loss; for example, trying to make partial payments on your own can be ineffectual in protecting yourself against foreclosure unless these payments are made as part of an agreement or loan modification that your attorney has arranged for on your behalf. Contact our office today for a free consultation to find out more.
Sources:
justice.gov/opa/pr/justice-department-obtains-relief-lawsuit-alleging-discriminatory-targeting-hispanic
hud.gov/program_offices/fair_housing_equal_opp/fair_housing_act_overview