When Companies Deceive & Harm Consumers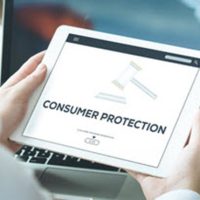 In September, the credit services company Credit Karma was accused of engaging in false consumer claims by misrepresenting consumers as qualifying for credit offers, and in doing so, collecting a significant amount of personal information from consumers. By "pre-approving" consumers for products such as credit cards even though they did not qualify, the company allegedly lowered their credit scores, thus harming their ability to secure other services and products in the future which require positive credit scores. In doing so, the company has been accused of violating such consumer laws as the Federal Trade Commission Act, as well as any state consumer protection laws.
Credit Karma is merely one of a number of companies that have engaged in such practices – below, we describe your rights under consumer protection laws, damages available to consumer victims who fall prey to some of these practices, and updates in the types of companies upheld to these laws and subsequent damages.
Your Rights under Consumer Protection Laws
The laws protect you very broadly from deception, fraud, and unfair business practices, regardless of the business' intent. As a result, individuals have the right to sue for false advertising practices if the practices have been misleading or deceptive, depending upon the effect of the ad. Some of the most common claims stem from the following practices:
Purchasing products in response to deceptive ads
Businesses falsely comparing their prices to other businesses and/or advertising something as "free" when it is not, including products that come free with the purchase of another product, where that product's price has been intentionally elevated
Businesses offering to lower their prices from an original price that never existed
Laws Apply to Financial Marketers As Well
The Consumer Financial Protection Bureau recently announced that digital marketing companies are also considered to be service providers under these laws and can therefore be held accountable for unfair, deceptive practices. These include tech firms that market financial products by maximizing consumers' interactions with ads as opposed to getting a particular product or service out to a wider audience; For example, companies that use behavioral analytics models to predict which 'groups' are more likely to interact with a particular ad or sign up for a service, buy a particular product, etc.
Damages
Consumer protection laws also allow for punitive damages and attorneys fees to be assessed against businesses, whereby consumers who have been harmed can, in some circumstances, recover beyond their calculated harm in an effort to prevent and punish for business abuses like these. For example, in August, marketing company "FinTech Hello Digit" was ordered to pay customers damages in excess of $3 million for using a faulty algorithm to steer them towards a product which falsely advertised a savings product providing false guarantees of no overdraft fees.
Let Us Help You Today
If you feel like you may have been the victim of deceptive practices, Kohl & Cook Law Firm LLC can help – contact our experienced Columbus consumer law attorneys today for a free consultation to find out what your options are.
 Source:
ftc.gov/news-events/news/press-releases/2022/09/ftc-takes-action-stop-credit-karma-tricking-consumers-allegedly-false-pre-approved-credit-offers