Fall Brings Unwarranted Depositor & Overdraft Fees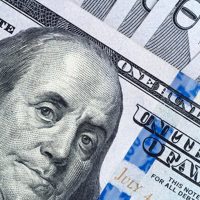 There are two especially egregious consumer protection issues that the Consumer Financial Protection Bureau has recently turned its attention to due to the number of consumers negatively affected by them: 1) Overdraft fees charged to consumers even though they have enough funds in their account to cover a withdrawal or check and 2) Indiscriminately charging depositor fees to consumers who deposit checks that bounce.
Both of these practices arguably violate the Consumer Financial Protection Act's prohibition on unfair practices. Given that financial institutions are breaking the law when they engage in these practices, consumers should always consult a Columbus consumer law attorney if they encounter them.
Charging Depositors for Bounced Checks
Banks will sometimes charge consumers up to $20 or more if they deposit a check that bounces, even though that depositor typically exercises no control over whether the check will clear, and it is this lack of control which is indiscriminate and technically violates the law. If the bank only charges the fee to the depositor when they continually deposit checks that bounce and all come from the same origin, this would be more in keeping with what the law allows for.
Surprise (Unwarranted) Overdraft Fees
In addition, overdraft fees are sometimes charged to consumers who regularly monitor their accounts to ensure that they have enough to cover everything. This is what's known as a "surprise overdraft" or "authorized positive" fee.
For example, one financial institution that was engaging in this practice included Regions Bank, including branches located here in Columbus, Ohio. As a result, not only does Regions now have to reimburse consumers for these fees, but also pay a $50 million penalty for the practice.
Is the Consumer Protection Bureau Disappearing?
As a result of the recent Fifth Circuit decision deeming the Consumer Financial Protection Bureau's funding structure to be unconstitutional, we have been receiving questions regarding the future of consumer protection measures and regulation. It is important to note that the Fifth Circuit covers Louisiana, Mississippi, Texas, and the Canal Zone, and is known to be an outlier court. As a result, this decision is unlikely to result in the disappearance of the federal agency and/or consumer protections in general throughout the country.
 What's Coming?
The following regulatory measures will likely be introduced in the coming months and, as a result, could strengthen consumer protections and the ability to sue over violations of consumer rights:
A proposal to require mobile providers to apply caller ID authentication and block illegal text messages
The removal of several voice service providers who failed to take the required robocall mitigation measures 
Columbus, Ohio Consumer Protection Attorneys
If you as a consumer have any questions about any questionable practices like these, contact our Columbus consumer law attorneys at Kohl & Cook Law Firm LLC to find out how we can help.
Sources:
https://www.consumerfinance.gov/about-us/newsroom/cfpb-issues-guidance-to-help-banks-avoid-charging-illegal-junk-fees-on-deposit-accounts/
https://news.bloomberglaw.com/banking-law/cfpb-funding-decision-is-grist-for-agency-enforcement-challenges