Fraud & Deception Against Ohio Consumers In Connection with Imposter Websites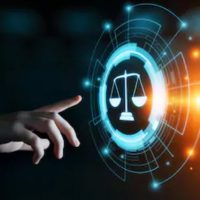 There is a horrifying consumer protection violation practice occurring known as imposter websites, including here in Ohio, whereby websites are created to mimic legitimate businesses and cause many consumers to lose thousands on merchandise that is fictitiously sold under the premise of a "going out of business sale," and never delivered. These websites collect personal information and credit card numbers and issue false emails indicating that the merchandise supposedly purchased has been shipped out. However, the merchandise never arrives, and the company cannot be reached. They can also sometimes collect banking information from consumers, informing them that they intend to issue a refund, when they do not.
Ohio Law
Not only does the Ohio Consumer Sales Practices Act prohibits sellers from engaging in unfair or deceptive practices like these, but it also imposes some requirements on "going out of business" sales: they can only last 45 days, and companies can only be granted one extension; therefore, it is impossible for them to continue for four, six, twelve, months – the company actually has to go out of business at some point. This is one way that consumers may be able to tell if deception and fraud are occurring.
Litigation
Companies engaging in deceptive practices like this can be difficult to track down and sue, but it is not impossible: This kind of misrepresentation violates the Ohio Consumer Sales Practices Act, and consumer advocates can demand that the court make these companies reimburse consumers, as well as comply with Ohio law, and pay civil penalties and court costs.
These entities can also sometimes be sued in connection with orchestrating unlawful and complex robocall schemes and besieging consumers to generate fraudulent sales. When this occurs, these parties technically violate the Telephone Consumer Protection Act, the Telemarketing Sales Rule, and the Telephone Solicitation Sales act; in addition to violations of Ohio's Consumer Sales Practices Act. In addition, attorneys can work towards refunds being provided to shoppers through class-action settlement, as brought under Ohio's Consumer Sales Practices Act, in connection with private entities falsely advertising that products are "on sale" or the result of a "going out of business sale," etc.
We Protect Consumers & Businesses: Contact Our Ohio Lawyers Today
These fraudulent enterprises are not only violating consumer protection laws, but also violating the legal rights of the companies they are posing as, such as by illegally using their logos. If you or a loved one has concerns that you have suffered from a consumer protection violation, or you are a business and have concerns that your rights may have been violated, our Columbus consumer lawyers can help: Contact Kohl & Cook Law Firm today for a free consultation.
Sources:
news5cleveland.com/news/local-news/parma-woman-cleveland-bbb-issue-going-out-of-business-sale-warning
ohioattorneygeneral.gov/individuals-and-families/consumers/laws-protecting-consumers