Investigation Into HomeVestors of America Franchise Reveals Horrifying Predatory Real Estate & Consumer Practices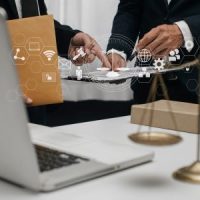 Unfortunately, there are very few laws or regulations protecting homeowners from certain types of predatory real estate tactics, short of elder abuse or fraud. Recently, in an investigation into the real estate practices of the "We Buy Ugly Houses" HomeVestors of America franchise, a company that purchases real estate far below its market value, revealed a number of concerns relevant to real estate law, foreclosure defense, and consumer protection, as we discuss below.
Predatory Behaviors
Specifically, these investigations found the use of deception and aggressive sales tactics to persuade homeowners who were in vulnerable circumstances – such as those facing foreclosure – to sell their homes for far below market price. They also found some of these franchises routinely recording documents against a homeowner's title to trap them in a deal – a practice known as "title clouding." This sometimes involves wholesaling properties, whereby houses are purchased and resold without making improvements, or purchase contracts that are signed by the homeowner are then sold to another investor.
There were very specific issues connected to soliciting these sales from elderly individuals starting to show signs of dementia, including significant advertising efforts sent out to thousands of addresses at a time, promising quick cash and a painless sales process, and there are, unquestionably, a number of people regularly being taken advantage of by these companies who need help.
 The Law in Ohio
Without an attorney's intervention, there is often no efficient way to cancel a real estate contract – what is known as a "cooling-off period." However, in Ohio, there are certain circumstances that give consumers three days to cancel sales made in their homes; Specifically, buyers have the right to cancel a home solicitation sale until midnight of the third business day after the day on which the buyer signs an agreement or offer to purchase.
Still, even though Ohio's Home Solicitation Sales Act gives consumers three days to cancel sales made in their homes or outside the seller's regular place of business, this does not apply to all contracts resulting from door-to-door sales, and there are no real federal laws aimed at protecting people from predatory sales practices. In addition, even existing laws in place do too little to protect homeowners in these circumstances, as three days is simply not enough time for a number of individuals, especially some elderly individuals who may be dealing with other difficult circumstances.
Wholesaling real estate in Ohio is legal, and while there are not state laws specific to wholesaling real estate, there are laws prohibiting someone from selling a residential property unless they are the homeowner or a licensed real estate professional.
Why It Makes Sense to Work With An Attorney
It is especially important for homeowners who never publicly listed their houses for sale should be allowed a quick way out of a contract, as public listings attract competing offers and better ensure that fair market value is paid. Only with attorney intervention is there typically any possibility of these types of predatory companies considering releasing the sellers from these contracts, upon threat of state laws that protect the elderly from deceptive practices.
In addition, consumer protection laws do not typically protect sellers because they are selling – rather than buying – something, even though these are parties with arguably fewer resources being taken advantage of by parties with significant resources.
In addition to helping to address these issues, attorneys can be helpful in ensuring that homeowners obtain the contracts and the necessary paperwork to cancel them, as well as helping homeowners find out when any document has been recorded against their title. Otherwise, it can take months – or even years – to find out that a contract has been recorded against a title, and this can cause extreme burdens for families seeking to release the claims.
Contact Our Ohio Real Estate & Consumer Protection Attorneys Now
If you or a loved one has concerns about real estate contracts and consumer (or home seller) protection here in Ohio, you cannot find a better team than the Columbus consumer lawyers at Kohl & Cook Law Firm. Protecting innocent people from predatory practices like these is what we do, every day. Contact our office today to schedule a free consultation and find out  more.
Sources:
propublica.org/article/state-federal-laws-do-little-protect-homeowners-we-buy-ugly-houses-deals
codes.ohio.gov/ohio-revised-code/section-1345.22#
ohioattorneygeneral.gov/Business/Services-for-Business/Business-Guide/Cancellation-Rights-of-Consumers