RESPA Violations Found in Connection with Mortgage Companies & Real Estate Agents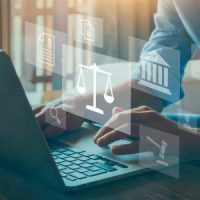 In August, one mortgage corporation ("Freedom") was found providing illegal incentives – such as cash payments, catered parties, and paid subscription services – to real estate agents and brokers in exchange for mortgage loan referrals to homeowners (who were specifically then referred back to Freedom). This conduct violates the Real Estate Procedures Act (RESPA) and its implementing regulations.
If you suspect that you could be the victim of questionable, negligent, predatory, and/or unscrupulous behavior from lenders or other parties involving mortgage transactions, it is critical that you speak with a Columbus RESPA attorney right away in order to protect yourself.
RESPA Requirements & Penalties
RESPA specifically seeks to prohibit this type of conduct by prohibiting mortgage loan originators from offering referral incentives and kickbacks to companies in exchange for referring homebuyers. The concept behind the law is that by allowing for competition in the marketplace, overall closing costs will be reduced for homebuyers.
In this specific context, those companies involved were found to be guilty of the following violations:
Hosting and subsidizing company events and providing gifts: This not only included catering events and providing entertainment for them, but also providing free tickets to sporting events, galas, and other events and denying requests for event sponsorship for any real estate brokerages that did not refer mortgage business back to Freedom
Offering premium subscription services for free: This included highly valuable industry subscription services that gave those who participated a competitive edge in the market by providing property reports, foreclosure data, comparable sales, and more. Those found receiving these services reportedly made more than 1,000 mortgage referrals back to Freedom
Paying for referrals through illegal marketing services: Freedom would come to pay approximately $90,000 to brokerages in exchange for "marketing services" which were actually just the referrals and did not involve any marketing services performed
When companies like this violate RESPA, not only can they be ordered to cease all illegal activities, but they are also frequently required to pay penalties for this behavior, and these fines can be significant. For example, Freedom was ultimately ordered to pay $1.75 million into the victim relief fund, consisting of consumers who had been taken advantage of in this way by the company. In addition, the penalties do not only apply to the main company involved, but any associated companies that accepted illegal kickbacks in connection with these transactions (in this case, a company called Realty Connect).
Contact Our Columbus & Dayton, Ohio Real Estate Procedures Act Lawyers with Questions
If you or a loved one suspects that your consumer rights have been violated with respect to a lender or other party you have worked with here in Columbus or Dayton, Ohio, contact our experienced RESPA and consumer protection attorneys today for a free consultation to find out how we can help. Kohl & Cook Law Firm is committed to helping protect consumers in our Ohio community.
Source:
consumerfinance.gov/about-us/newsroom/cfpb-penalizes-freedom-mortgage-and-realty-connect-for-illegal-kickbacks/