When Contractors Cause Danger By Leaving Work Unfinished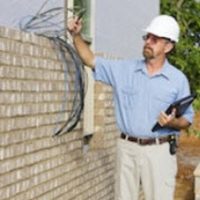 When contractors start, but refuse to finish a project, it can leave a family in difficult – and sometimes even dangerous – circumstances. Take for example one family here in Ohio, who contracted with A-1 Concrete and Waterproofing, LLC. They had an agreement in place that the company would remodel the family's driveway for $7,800, including a deposit of $3,900. After the deposit was paid by the family, the driveway was reportedly dug up and removed, and the contractor never returned to finish, with the family waiting weeks, as their driveway was in shambles.
The family claims that the contractor never communicated with them after ripping out the driveway, and the contractor himself, when asked, claimed that a number of roadblocks and other commitments came up, preventing him from finishing. Now the family also claims – and the contractor even admitted – that, in the course of doing what little work he completed by digging up the driveway, he also caused damage to their electrical pole and fence, adding to the nightmare created by entering into a work agreement with this company.
Research Can Reveal Shady Business Dealings
When families experience frustrating circumstances like these involving contractors, often the first step that they take is to speak with a contractor dispute attorney, who can then dig deeper into the situation and the company involved. Upon digging into this particular contractor and his company (A-1), a number of details were unearthed, including the fact that the business had gone through multiple, different business names over time, and had at least one complaint already filed with the Better Business Bureau. In fact, the contractor had previously been taken to court over this issue.
This Issue is Widespread in Ohio
This problem involving a number of contractors has reached such heights in Ohio that even the Attorney General has had to step in under certain circumstances and get involved with litigation, accusing some local contractors and construction companies of pocketing hundreds of thousands of dollars in consumers' money, failing to complete construction projects, and engaging in other unacceptable behavior. These lawsuits have been filed under the Ohio Consumer Sales Practices and Home Construction Service Supplies Acts, and seek both reimbursement for consumers from these companies, as well as civil penalties and court costs.
We're Here To Help: Contact Our Columbus & Dayton, Ohio Contractor Dispute Lawyers
If you or a loved one has been harmed by a contractor here in Ohio, or even wants to look into a contractor before hiring them to see if the company has previously been involved in any legal troubles and/or look over an agreement before you sign it, the Columbus consumer protection lawyers of Kohl & Cook Law Firm LLC are here to help: Contact us today to schedule a free consultation and find out more.
Sources:
cleveland19.com/2023/08/18/lorain-contractor-speaks-out-after-accused-not-finishing-familys-driveway/
chroniclet.com/news/361684/attorney-general-sues-columbia-twp-construction-company-over-unethical-business-practices/