Avoiding Post-Disaster Mortgage Scams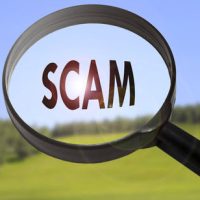 When a disaster like wildfires strikes a region, including areas here in Ohio, homeowners not only often experience severe stress, but also financial issues in the form of lost income and an increase in expenses if they suffered damages from the disaster.
It is in this setting that homeowners will sometimes experience issues (or more specifically, scams) that give rise to consumer claims, especially when it comes to mortgage loan modifications and home foreclosures. In this context, some companies will offer loan modifications and/or "mortgage relief" offers which are simply too good to be true, and end up costing homeowners – not just in terms of money, but sometimes their actual homes.
In these circumstances, it is imperative that homeowners work with consumer law attorneys who have experience in foreclosure defense, mortgage loan modifications, and real estate law, specifically. Attorneys who are knowledgeable in these areas can, for example, help you work out a generous mortgage forbearance option with your lender, whereby you face almost zero risk of losing your home to foreclosure in the face of an extreme weather event.
Red Flags – Consumer Homeowner Scams
These are some of the red flags you might notice in connection with a scam:
Charging upfront fees in exchange for help in avoiding foreclosure or modifying a mortgage loan – note that it is illegal for anyone other than licensed attorney to charge a homeowner a prepaid fee to negotiate mortgage modifications on a homeowner's behalf
Cutting your your mortgage company and instead informing you that you will, from then on, be making mortgage payments directly to them instead of your mortgage company
Pressuring you to act immediately to sign documents or else – note that the foreclosure process, in reality, takes at least months to unfold, therefore, there is no rush to jump into a mortgage relief program. It is also imperative that you never commit to anything in writing that you do not understand – this is why working with an attorney is wise in these circumstances
Requesting any deed or title transfers to your home – note that real, legitimate mortgage relief rarely involves you surrendering ownership
Contact Our Columbus & Dayton, Ohio Consumer Law & Foreclosure Defense Attorneys
All of the major mortgage lenders have programs and practices in place to work with borrowers to avoid foreclosure after major weather disasters; specifically, they back, guarantee, and/or insure residential loans and direct lenders to extend mortgage forbearance to homeowners affected by these disasters.
If you or a loved one has concerns about holding onto your home after a major weather disaster, contact the Columbus consumer law attorneys at the Kohl & Cook Law Firm today to schedule a free consultation and find out more about your options and how we can help.
Source:
bankrate.com/mortgages/avoid-mortgage-scams-post-disaster/