When An HOA Dispute Threatens to Take Away Your Home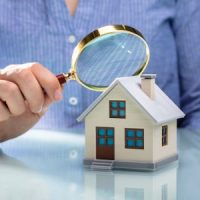 Many people do not realize that, in a number of circumstances, Homeowners Associations (HOAs) have the power to foreclose on homeowners' property, including for what may seem like small infractions, such as, for example, the installation of the wrong type of windows that do not conform with community requirement. HOAs will, in a number of these cases, claim that work done on an individual home defeats the common scheme of the community, and, therefore, it has a negative effect on all property values in the community.
When homeowners find themselves involved in disputes with their HOA – even when they feel like they have followed all of the rules and plans in accordance with the community's requirements – it is essential to work with a local HOA foreclosure attorney in order to ensure that the HOA does not foreclose on your home, especially if they have already hit a homeowner with fines and/or placed a lien on the property.
No State or Federal Oversight Leaves Litigation as Only Option
There is no question that even though more and more homeowners are living in HOAs here in Ohio every year, tensions between residents and their HOAs are on the rise. No state or federal agencies oversee HOAs and, as a result, many feel that the HOAs take advantage of this lack of oversight, taking extreme action and leaving the homeowner with no choice but to sue them. HOAs tend to be less concerned about legal fees because they can simply rely on dues paid by the community property owners or even the association's insurance to cover them.
This leaves a number of homeowners concerned that if they do not have the funds to fight the HOA, they could lose their home to the association. However, a number of courts have not only sided with the homeowner in these instances (especially if the HOA had previously approved the changes in question), but also ordered these associations to pay the homeowner's attorney fees. Still, that does not mean that the HOAs necessarily comply and pay those fees right away, and having the right attorney by your side can help ensure that they do.
Contact Our Columbus & Dayton, Ohio HOA Foreclosure Defense Attorneys
In some of these lawsuits, homeowners have also claimed that they have been singled out by the HOA for particular enforcement actions, and that the rules and regulations have not been evenly enforced in terms of other properties in the same community.
If you or a loved one is concerned about HOA foreclosure here in Ohio, it is essential that you contact an attorney right away to find out what your rights and options are in terms of holding onto your home and getting any fines and/or liens canceled. The Columbus HOA foreclosure defense attorneys of Kohl & Cook Law Firm are prepared to help: Contact us today for a free consultation and let us ease your mind.
Source:
charlotteobserver.com/news/local/article277468783.html