Can An HOA Foreclose On My Home And Sell It, Without My Knowledge?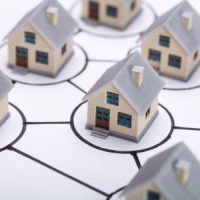 We've previously discussed how Homeowners' Associations (HOAs) have the ability to foreclose on homeowners for failing to pay homeowners dues. However, many would likely be surprised to find out that, in addition to an HOA being able to initiate the foreclosure process against your home, in some circumstances, they can also take the next step of selling the home, without your knowledge, even when the home is entirely paid off.
This is an absolute nightmarish experience for homeowners, and beyond inconceivable: To find out that they had unpaid HOA fees, that their home was foreclosed on, and sold – all of which they were unaware of.  For many of these homeowners, the sentiment is the same: I would have simply paid the debt if I had known about its existence.
HOA's Legal Obligations
It is important to know that your HOA must fulfill certain legal obligations in these circumstances in order to ensure that homeowners have received proper notice concerning the debt they owe to the HOA, as well as being served any relevant lawsuit paperwork.  Not only must paperwork for the foreclosure hearing be mailed as certified mail, but they must be returned with the homeowner's signature; in other words, the law says that you have to properly serve the homeowner, as well as ensure that they have received that notice.
Why Are So Many Unserved?
Sadly, during COVID-19, due to mail carriers wanting to limit their exposure to the virus, in some circumstances involving these types of notices being mailed to homeowners within HOAs, they would write ""C-19" in place of the signature, which means the documents weren't necessarily ever received or read by the homeowner. Other circumstances that can lead to a homeowner never being served include HOAs sending bills to the wrong address (which can then lead to late fees and foreclosures).
Columbus, Ohio HOA Foreclosure Defense Attorneys
It is harrowing to know that the individuals involved in foreclosing on these homes over such insignificant circumstances are neighbors with those they are foreclosing on. They could simply pick up the phone or knock on the door, yet reports of this actually being done are few and far between.
If this has happened to you or a loved one, hiring a foreclosure defense attorney who has experience dealing with liens and protecting consumers is essential. They can help you fight to get your home back.
Note however that things can get complicated when both foreclosures and sales are involved, as there is frequently not only you and the HOA involved, but the seller who purchased the home – usually as part of a competitive bidding process – as well. You and your attorney will go over the HOA bylaw documents that you signed when you purchased your home and discuss next steps. Contact our Columbus HOA foreclosure defense attorneys at the Kohl & Cook Law Firm LLC today to find out more.
Source:
abc11.com/nc-hoa-foreclose-sell-house-woman-didnt-know/12463618/