Fighting Homeowners Or Condo Association Foreclosures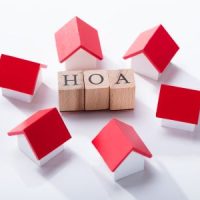 According to the latest statistics, Ohio is among the top five states with the highest rate of foreclosures, with Northeast Ohio being one of the hardest hit areas. This is likely due, in part, to the recent lift on foreclosure restrictions; For example, in one Ohio county alone, nearly half of all foreclosure cases filed in one month (close to 1,000) were tax-related.
Unfortunately, this includes homes within Homeowners Associations (HOAs): Every year, a number of homeowners in HOAs receive notices that their home is being foreclosed on (and/or their checking account has been frozen) due to nonpayment of homeowner dues (or "assessment" payments). Sadly, in a number of states (including Ohio), homeowners associations have just as much ability to foreclose on homes as do mortgage companies or banks, and the number one reason behind these foreclosures? Failure to pay HOA fees. As a result, they often need to work with Columbus HOA foreclosure defense attorneys in order to hold onto their homes.
Confused? How Your Attorney Can Help
Every year, we hear from homeowners who were behind only a few hundred dollars on their association dues but are now being pursued for thousands and they are understandably shocked. Still, even when homeowners try to get in touch with their associations to try and resolve this confusion, they are often informed that, at that point, the account is "with the lawyer" – even though, in some circumstances, not a single notice notifying the homeowner of the issue has been sent, as it should be.
In circumstances like these, your best option is to hire a foreclosure defense attorney in order to figure out what your options are and what your next steps should be. Your attorney will sit down with you and examine:
Your closing paperwork with your HOA (note that it is also a good idea to work with a real estate attorney before you purchase property in an HOA just to ensure that you understand all the implications of the paperwork)
Your HOA Board of Directors Meeting Minutes over the last year
Any documentation concerning financial conditions of the HOA
The HOA's Covenants, Conditions, and Restrictions
Still, it is also important to note that, as a homeowner within an Ohio HOA, you should receive multiple notices via registered mail before your home is foreclosed on for failing to pay dues, including those relevant to placing a lien against the home. A Notice of Intent to Foreclose is the final step, still, as a homeowner, there can be significant confusion as to what step one is actually at in the HOA foreclosure process, warranting working with an attorney to figure this out – in addition to how to turn things around.
Columbus, Ohio Foreclosure Defense & Real Estate Attorneys
At Kohl & Cook Law Firm, LLC, our attorneys specialize in both foreclosure defense and real estate law, positioning us to best assist our Columbus, Ohio homeowners in defending themselves against foreclosure. It is possible that your HOA has missed any one of the numerous steps in statutorily-mandated process to foreclose – allowing you to be late in payments by a certain minimum number of days, the board voting on whether to foreclose or not, providing the proper written notice and allowing you to settle your debt in full or in accordance with a payment plan, and/or appointing an attorney as a trustee in the process. Regardless, we will help ensure that your rights are protected in coming up with the best option for you. Contact us today to find out more.
Source:
spectrumnews1.com/oh/columbus/money/2022/02/25/ohio-foreclosures-among-highest-in-the-country