Unpaid HOA Dues & Lack of Uniform Collections Policies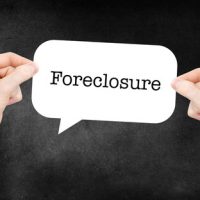 As Columbus homeowners association (HOA) foreclosure defense attorneys, we frequently hear complaints regarding non uniform – and, at times, even illegal – HOA fee collection policies. In fact, one of the major foreclosure issues that we fight on behalf of homeowners involves an HOA foreclosing on property due to failure to pay these fees. But when is this in accordance with the law, and when is it downright illegal?
The collection of these fees and maintenance assessments is one of the fundamental operational actions by HOAs, as it is these fees – or "dues" – that are supposed to cover costs incurred to maintain the community's property values. Part of this job also involves assigning arrears if these dues go unpaid. However, every year, a number of HOA homeowners start to see these increasing without viable policies or contracts to support them. As a result, it is entirely possible that an HOA is assigning additional fees, interest, and/or arrears without having the proper legal documents in place to provide them with the legal authority to do so, and without meeting these legal requirements, associations could end up in a lot of trouble.
What the Law Dictates
The foremost authorities on practices that HOA must follow surrounding dues and all fees are 1) Ohio law and 2) the community's governing documents. In combination, these determine whether it is legal for the association to record a lien or initiate a foreclosure action.
As a result, a standardized written collections policies should be provided to every homeowner in the community which includes the steps and timing surrounding collections against delinquent homeowners and this should include, at a minimum:
The due date
To whom the payments should be made
The date that late charges will be imposed
The delinquent interest rate
When a delinquent account will be turned over to collections agencies and/or law firms for handling
Ohio's laws permit the imposition of late fees against delinquent owners, but these fees must be "reasonable," and restrictions should be limited in the association's Declaration or Bylaws. The date of imposition and amount of late fees should also be included within the association's collection policies and procedures, and any updates reflected in board minutes, as well as being directly communicated to homeowners. In addition, any and all fees must, of course, be uniformly imposed. As a result, the collection of arrears often begins with an official written notice (which itself must meet very specific requirements) mailed to the homeowner, which gives them a certain specified time period to make the payment.
Contact Our Columbus & Dayton, Ohio HOA Foreclosure Defense Attorneys Today
Kohl & Cook Law Firm LLC is prepared to provide you as a homeowner with assistance in protection against illegal HOA foreclosure practices and other consumer protection violations. Contact us today to schedule a free confidential consultation.
Source:
codes.ohio.gov/ohio-revised-code/chapter-5312