Amazon Sued for Violating Consumer Protection Laws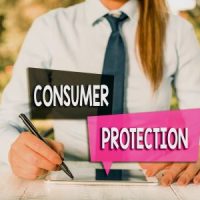 In late June, a lawsuit was filed against Amazon alleging that the company violated consumer protection laws by deceiving consumers into enrolling and/or automatically renewing the company's "Prime" subscription services. Specifically, the lawsuit alleges that Amazon consistently promotes Prime enrollment, providing insufficient disclosures, involuntary enrollment issues, and unauthorized charges, while also alleging that it downplays the costs of the service during its checkout process and purposely making it difficult for consumers to figure out how to cancel it due to the lack of a basic cancellation mechanism. The lawsuit highlights recent trends brought by consumer protection attorneys in challenging deceptive website-based marketing tactics and strategies used by companies like Amazon.
"Dark Patterns"
The complaint specifically accuses Amazon of "duping" millions of consumers into enrolling in the Amazon Prime Service by using "coercive, deceptive, or manipulative user-interface designs known as 'dark patterns'" to trick consumers, and highlights a history of the company's awareness of such "non consensual enrollment problems." The lawsuit accuses Amazon's leadership of "slowing" and "avoiding" changes that they knew would reduce these issues because it would affect the company's bottom line.
Rabbit Hole Confusion for Cancellation
It goes on to describe a company which "knowingly complicated the cancellation process" for subscribers who sought to end their membership by purposely thwarting them, leading them down a "labyrinthe"-like process and rejecting any changes that would have made the act simpler because it would affect the company's profits. In doing so, the company is alleged to have purposely employed "manipulative design elements" that trick online users into making decisions and commitments that they would not have otherwise made.
Navigation
The complaint isn't just limited to Amazon's interface on a desktop, but alleges that navigating prime on a mobile device is even more difficult, as material terms such as prices and auto renewal terms are placed at the bottom of the mobile page, uneasy to view unless the consumer specifically scrolls down to find it.
Legal Violations
As a result, Amazon has been accused of violating the Restore Online Shoppers' Confidence Act, which prohibits the sale of goods or services on the internet through "negative option marketing" without meeting very specific requirements with regard to cancellation, consent, and disclosure in order to protect consumers. In other words, it automatically processes a consumer's "silence" – or their failure to reject an offer or make a cancellation – as consent to be charged for a good or service.
Contact Our Columbus, Ohio Consumer Protection Attorneys If You Have Concerns
The Columbus consumer protection attorneys of Kohl & Cook Law Firm LLC focus on protecting consumers in the marketplace, which can often feel like a jungle full of predatory businesses preying on unsuspecting consumers.
 Source:
ftc.gov/system/files/ftc_gov/pdf/amazon-rosca-public-redacted-complaint-to_be_filed.pdf