Homeownership Counseling Requirements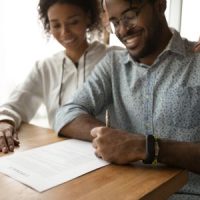 There are specific requirements dictated by the Truth in Lending Act (Regulation Z) and Real Estate Settlement Procedures Act, or "RESPA" (Regulation X). These requirements – and others – dictate working with a Columbus Real Estate Settlement Procedures Act (RESPA) lawyer if you have any questions or concerns about federal consumer protection laws that protect homebuyers from negligent, predatory, or unscrupulous practices by lenders and others involved in mortgage transactions.
What Is Required, By Law?
While the Home Ownership and Equity Protection Act (HOEPA) was enacted as an amendment to the Truth in Lending Act to address abusive practices in refinancing and closed-end home equity loans with high interest rates or fees and loans meeting HOEPA's high-cost coverage tests, it is RESPA which dictates that there is a homeownership counseling requirement for all applicants/creditors of federal mortgage loans, regardless of whether or not they make high-cost mortgages. Counseling notice containing a list of counseling service organizations must be provided by banks, lenders, and any other third parties involved in the mortgage process to all home equity line of credit applicants, regardless of whether a high-cost mortgage is involved. Specifically, notice must be provided to anyone applying for a federally related mortgage loan no later than three business days after the application has been received (an application is defined as a submission of financial information in anticipation of a decision related to a "federally related mortgage loan" that is typically secured by a first or subordinate lien on residential real property).
When Should Counseling Occur?
In order for the legal counseling requirements to be triggered, the consumer needs to have either received the Loan Estimate or disclosures for the mortgage. Under RESPA, the counselor can only issue a certificate of counseling once that they have verified that the consumer received all of the disclosures, as required by law.
Typically the procedure is as follows; the consumer:
Receives the Loan Estimate or disclosure;
Receives counseling on the mortgage; and
Has contact with the counselor once again so that the counselor can verify that all documents were received and provide certification pursuant to this receipt.
Contact Our Columbus & Dayton, OHIO RESPA Attorneys
Kohl & Cook Law Firm LLC is prepared to provide you as a homeowner with assistance in protection against unscrupulous banking practices and other consumer protection violations. Contact us today to schedule a free confidential consultation.
Source:
files.consumerfinance.gov/f/documents/bcfp_hoepa_small-entity_compliance-guide.pdf