Selling Real Estate In Ohio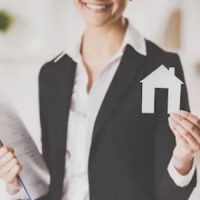 As Columbus real estate attorneys who help clients with transactional matters involving buying and selling real estate, as well as related litigation, we frequently receive questions regarding disputes that can sometimes arise after property is sold; Specifically, a number of these disputes involve buyers arguing that they have discovered problems with the property after they have purchased it and these specific conditions on the property were hidden or not disclosed, while the seller claims that all known defects were disclosed at the time of sale.
Every state is different, but in Ohio, sellers are only required to disclose what they know about the property from having observed it and/or lived there. They are not required to obtain their own independent inspection. In order to ensure full disclosure, sellers will often complete a Property Disclosure Form to reflect any potential issues that they are aware of with the property. Careful attention should be paid to this form, and in some circumstances, it is even wise to fill it out with a real estate attorney and not just your real estate agent in case the document becomes the subject of a legal dispute after the sale.
Residential Property Disclosure Requirements
It is also important to note that as a seller, you're not always required to fill out a property disclosure form.
The form tends to cover the following subjects: sewage foundation, issues, water issues roof basement, crawl space issues, floors, walls, the presence of wood destroying insects (such as termites), plumbing issues, electrical issues, heating, air conditioning, fireplace and chimney issues, the presence of any built in appliances (such as water softener systems), the presence of asbestos, lead, and/or radon, any flood plans, wells, erosion, zoning violations, and/or any boundary issues or disputes.
However, sellers are not required to disclose anything that is obvious; for example, obvious water stains on the ceiling that are visible to the naked eye. However, the seller cannot do anything to conceal any condition or prevent the buyer from investigating the issue. Sellers also cannot lie about issues if asked about them.
In addition, under federal law, if your home was built before 1978, you are required to provide certain disclosures related to lead-based paint and certain language will need to be included in the contract.
Columbus, Ohio Real Estate Attorneys
If you are a property seller or buyer and you have any questions about a home sale, contact our Columbus and Dayton, Ohio real estate attorneys at the Kohl & Cook Law Firm LLC so that we can help answer your questions and discuss next steps.
Sources:
com.ohio.gov/static/documents/real_COMResidentialPropertyDisclosureForm.pdf
codes.ohio.gov/ohio-revised-code/section-5302.30