Overcharging & Deceptive Consumer Practices In Ohio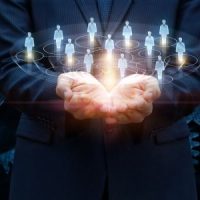 A concerning consumer protection issue recently emerged involving a number of major retail stores, including the dollar stores and Walmart, severely overcharging customers here in Ohio. Specifically, customers found double digit errors that ranged from almost 17 to more than 88 percent price markups (where the state department of agriculture only permits stores to have up to a two percent error rate on overcharges).
According to reports, customers would see one price advertised on the shelf, and were then charged something completely different at the register. As a result, these major retail giants are now being sued for violating  the Ohio Consumer Sales Practices Act rules under allegations of "bait and switch advertising."
In these and related lawsuits, plaintiffs are seeking $25,000 per civil violation and damages to consumers, as well as injunctive and declaratory actions to bring the businesses into compliance with Ohio law. Certain other states have reached almost $2 million settlements with these companies in connection with similar allegations.
Individuals
These lawsuits are also by no means limited to large corporations: Two years ago, the Ohio Attorney General's Office filed a price-gouging lawsuit against one man who sold COVID-10 N95 masks on eBay for hundreds of dollars, which reflected a markup of approximately 18 times the regular price. Ohio's Valentine Act – an antitrust law – provides the attorney general with broad powers to take action against individuals who conspire to control trade or monopolize markets in the state. This means that individuals who hoard items and then sell them at an extreme markup can be sued under the law; conjunction with practices involving deceptive or unfair acts or practices in violation of Ohio's Consumer sales Practices Act.
Car Dealerships
And these laws apply across the board to all forms of business, including, for example, auto dealers marking vehicles up above manufacturers' suggested retail price (MSRP) during demand-driven times, making a hefty profit off of the current vehicle shortage.
DoorDash
And earlier this year, a class action lawsuit was filed against DoorDash under the Ohio Consumer Sales Practices Act, claiming that the delivery giant charged customers hidden fees during the COVID-19 pandemic within the "fees and estimated tax" line item. Specifically, within this category, there was allegedly a "service fee" that amounted to nothing more than an extra "delivery fee in disguise." This fee was found to amount to an additional 15 percent on the total food order amount, and is therefore not a "service fee," but rather a hidden delivery fee that has been intentionally obscured.
Columbus, Ohio Consumer Protection Attorneys
If you or a loved one suspects that you have been the victim of a consumer protection issue, contact our Columbus consumer protection attorneys at the Kohl & Cook Law Firm LLC today to find out how we can help.
Source:
bestlifeonline.com/dollar-general-sued-news/