Ohio Consumer Fraud Victims Sue Solar Panel Company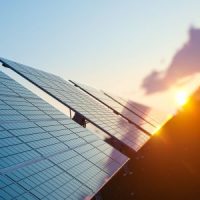 A massive consumer protection issue has sprung up around the country, including here in Columbus, Ohio, concerning families investing funds in solar panels, only to find that the panels do not work, and the company who sold them – described as having a "far reaching presence in the state of Ohio" – has filed for bankruptcy. As a result, a number of families who took out loans with third party financing companies to pay for the panels are now behind on paying back those loans, which now threatens to ruin their credit. In some circumstances, there has even been an impact on mortgages, and some families are facing the possibility of foreclosure on their homes as well.
At Kohl & Cook Law Firm LLC, our Ohio consumer protection lawyers are skilled, experienced, and justice-focused advocates for consumers. We know how to hold business—including solar panel companies—accountable for violations of federal and state consumer protection laws. In this article, we highlight the key things you should know about the recent allegations raised against Power Home Solar (Pink Energy). If you have any specific questions about your rights or your options, please contact our law firm right away.
Power Home Solar (Pink Energy) Sued for Aggressive and Deceptive Sales Practices
The company – originally called Power Home Solar, now Pink Energy – reportedly engaged in aggressive sales tactics – pressuring people to make commitments, sign contracts, make adjustments to their home, and invest significant funds into ventures they were not given the proper time to look into. It also allegedly engaged in:
False/Fraudulent/Misrepresentation: Making a number of promises to customers, including that the installation of their product would result in electric bills dropping by 60 percent even though, in reality, electric bills roughly stayed the same or increased
Substandard Quality of Workmanship: Providing shoddy, substandard work, poor construction, and incorrect installation, in some cases causing additional property damage such roof problems and water damage during the installation of their product. The company falsely blamed these problems on partner component companies
Refusal of Basic Repairs: Refusing to address, repair, or resolve the concerns with their product and its installation in a timely and reasonable manner and respond to consumer inquiries and service related calls
Warranty Violations: Failing to provide consumers with warranty information and/or honor warranties
Ohio Consumer Laws Litigation
Not only is the Ohio Attorney General (AG) suing the company, but 13 Ohio families are also suing the company directly in federal court under the Ohio Consumer Sales Practices Act (CSPA) for engaging in unfair or deceptive acts and practices by performing substandard, shoddy work and then failing to correct such work, as well as using false and misleading statements to get Ohio consumers to purchase their products. Under the CSPA, companies like this cannot continue to stall and evade their legal obligations to consumers, and this includes obligations with respect to any relevant warranties. The company is also being sued under the Home Solicitation Sales Act because its sales representatives engaged in personal solicitation at consumer residences.
Remedies requested a request for the courts to stop payments, prevent the company from reporting those behind on payments to the credit bureaus and prevent the company from continuing to operate in Ohio, as well as award additional damages.
Columbus, Ohio Consumer Protection & Foreclosure Defense Attorneys
As a consumer, your rights matter. Companies large and small should be held liable for fraud and other misleading business practices. If you are a consumer who has been the victim of deceptive or unfair sales practices, contact our Columbus consumer attorneys at Kohl & Cook Law Firm LLC today to find out how we can help. Consultations are free and strictly confidential.
Sources:
cleveland19.com/2022/09/28/solar-panel-company-goes-out-business-now-facing-lawsuits-poor-workmanship/
cleveland19.com/2022/09/27/ohio-ag-sues-solar-company-over-shoddy-work-aggressive-sales-tactics/