The Increasing Use of Artificial Intelligence & Consumer Protection Concerns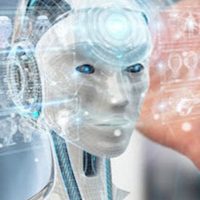 There have been growing concerns over violations of consumer protection laws when it comes to artificial intelligence (AI) systems, such as ChatGPT. AI is currently used in a variety of capacities that affect consumers, from helping to determine bank fees, to credit ratings, and more. It also affects housing, hiring, working conditions, and other very important opportunities and critical issues for consumers.
The impression from some companies is that when AI is used, consumer protection laws are irrelevant, as use of AI automatically removes such issues as discrimination. However, banks and other entities can be held accountable for mismanaged automated systems that lead to wrongful repossessions, home foreclosures, lost benefits, and more, all due to a reliance on faulty algorithms. As some say, the "bias is built into the data."
Compliance with Fair Lending Laws
In particular, there are a number of concerns surrounding fair lending laws, and how AI could be affecting decisions related to compliance with them. For example, financial providers have very specific obligations under the Equal Credit Opportunity Act and Fair Credit Reporting Act (FCRA) – especially when it comes to adverse credit, employment and housing decisions. As a result, issues can arise when AI is used to make related decisions, as these decisions are too confusing to explain to consumers in such a way as to ensure compliance.
Some of the most questionable consumer protection issues linked to AI include the following:
The use of algorithms to determine who to market products and services to, which can, depending upon the circumstances, violate federal consumer financial protection laws
Companies claiming defense against violations of the Equal Credit Opportunity Act by claiming that the technology used to make credit decisions is too complex so as to allow them to explain adverse credit decisions
The use of AI to obscure features of a product or service or leverage gaps in a consumer's understanding of that product or service
The use of AI for home valuations and appraisals in violation of homebuyers' and homeowners' rights
Failure to Accommodate
AI hiring technology has also, in some instances, been found to dictate how and when employees can work in ways that violate the law, such as automatically screening out job applicants who have disabilities, as well as engaging in illegal surveillance of workers and failing to take into account important accommodations, such as workers who need a break because they might be pregnant, for example.
Contact Us for More Information
If you have concerns that your consumer rights have been violated and/or are facing foreclosure, contact our experienced Columbus consumer protection attorneys at the Kohl & Cook Law Firm LLC to discuss your options and find out how we can help.