How Foreclosure Defense Lawyers Can Help You Save Your Home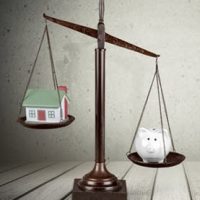 Although every case is unique, foreclosure defense attorneys can play a critical role in helping homeowners fight the threat of losing their homes. While it is always critical to consult a foreclosure defense attorney as your first step, below, we discuss some of the common means by which these attorneys can help when it comes to foreclosure defense:
 Review & Advise
Foreclosure defense attorneys work in both consumer protection and real estate law, which lends them in-depth knowledge about the foreclosure process and homeowners' rights and options when it comes to potentially losing their home. They can thoroughly review your case and any relevant documents, identify any errors made by lenders, homeowners' associations, and/or mortgage servicers, and explain what your defenses and options are when it comes to your home.
Discussing Options, Negotiating, & Advocating
Foreclosure defense attorneys are also knowledgeable about options such as the mortgage loan modification process, and can engage in negotiations with lenders, negotiating mortgage forbearance, repayment plans, a deed in lieu of foreclosure, short sales, advocating on your behalf to try and reach a resolution with the lender that could allow you to hold onto your home and avoid costly repercussions in terms of your credit. There are a whole host of options that you may not have thought of but your foreclosure defense attorney is very familiar with, including government assistance programs, foreclosure prevention programs, and more. This allows you to develop a legal strategy to move forward and make the best decision for you and your family's future, given what your options are.
Challenging in Court
Your attorney can also challenge the foreclosure process, contesting the lender's claims by finding procedural errors and/or consumer laws that the lender has failed to adhere to. By doing so, your attorney can help to delay or outright halt the foreclosure process until a more favorable resolution can be worked out in your favor. And where negotiation or settlement is impossible, your attorney can represent you in court.
Some of the most common opportunities that foreclosure defense attorneys use to help individuals hold onto their homes include the following:
Evidence that the loan servicer failed to follow proper foreclosure procedures
The foreclosing party cannot produce evidence that it owns the loan
A serious error was made with respect to the homeowner's account
Let Us Help You Today
If you may be facing foreclosure, it is critical that you act immediately. Contact our Columbus foreclosure defense attorneys at the Kohl & Cook Law Firm LLC to help guide you through the process and your options.