Greenwashing Consumer Claims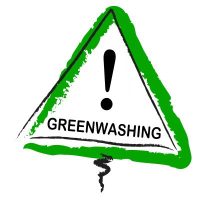 Consumer claims related to "greenwashing," whereby companies are deceptive in their advertising and product labels, and who choose to bring a class action lawsuit challenging these practices. These consumer claims are related to advertising and marketing claims made about the environmental attributes of a product, collection of products, or service – in advertising, labeling, and all promotional materials and other forms of marketing in any form – whether through words, pictures, logos, or otherwise. These practices violate state consumer fraud statutes and related common law theories of liability, as well as the definition of unfair or deceptive marketing claims under Section 5 of the FTC Act.
Examples of Claims
You will sometimes see these claims as they apply to the following claims about a product or service:
Animal welfare/treatment claims
Carbon offset
Certification claims
Compostable claims
Biodegradability claims
Claims related to what the product or service is "free-of"
General environmental benefit/friendliness claims
Natural or "all natural"
Nontoxic claims
Organic
Ozone-safe and related claims
Recyclability claims
Recycled content claims
Refill Ability claims
Renewable energy and/or materials claims
Seals of approval
Sustainability claims
Class Action Lawsuits 
Some examples of class action complaints related to greenwashing have involved products that claim to:
Have a "low carbon footprint"
Be "environmentally friendly"
Be made with "sustainable x"
Been made from animals that are humanely treated, no harm came to animals in the process of producing the product, etc
Be "certified" by a third-party agency
Be made from recycled materials, when they are not
Be suitable for recycling, when they are not
Be "sustainable" even though they contain harmful products
Made from "ingredients from nature" and/or practices that "promote biodiversity" when they contain harmful chemicals
How to Spot Product Greenwashing
The best way to spot potentially fraudulent consumer claims that greenwash a product is to watch out for:
Unqualified representations about products and/or practices
A company using green terminology in its labeling or marketing without providing any additional context, such as disclosures or qualifying language
Vague wording as to environmental claims that would be difficult for a reasonable person to understand
Certifications from questionable third party agents
Claims unsubstantiated by the data and statistics necessary to defend those claims and/or inaccurate or outdated statistics and data
Product comparison claims that could be misleading
Potentially implied (versus overt) claims
Manufacturing processes, carbon emissions, waste disposal activities, etc. that may not align with a company's environmental claims
General claims, whereby a company implies that one environmentally friendly product's qualities applies to all their products
Claims that overstate the environmentally friendly attributes of a product
Contact an Attorney for Help
State and federal laws are in place to protect you as a consumer.  At Kohl & Cook Law Firm, we are dedicated to helping use the law to help consumers and lay the groundwork for them to fight back when they've been the victims of fraud. Learn more about consumer protection by contacting our Columbus consumer claims attorneys today for a fee consultation.