Experian & Others Sued for Violations of the Fair Credit Reporting Act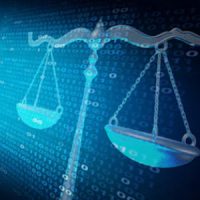 Credit reporting companies like Experian have faced a number of inquiries – and lawsuits – involving consumer claims within the last few years. As of May, one class action lawsuit brought in federal court alleged that the company specifically failed to adequately investigate dispute letters over credit report inaccuracies in violation of the Fair Credit Reporting Act (FCRA).
Questionable Internal Policies
Specifically, the lawsuit alleges that Experian purposely delayed investigating alleged inaccuracies in credit reports because of a reported internal policy labeling mailed-in claims to be "suspicious," and these practices violate the FCRA. As a result, a number of consumers have experienced difficulties in a number of financially-related aspects of their lives, such as when trying to make car payments. As a result, even once these mistakes were fixed in credit reports, a number of consumers suffered negative credit repercussions, such as having late payments permanently on their records.
The internal policy is known as the "suspicious mail policy," whereby sorters spend time evaluating the mail (the signature, return address, etc.) in order to ensure that it was sent by the individual themselves and not a third party. Unfortunately, however, Experian concluded that a number of these consumers had not actually sent these letters themselves (even though they had), and as a result, the company dropped any investigation into their claims.
Consumers Winning
According to plaintiffs in the case, Experian is essentially ignoring complaints made by consumers and thus avoiding its obligation to conduct investigations under the FCRA, resulting in a high risk of harm to consumers. In cases like these that have been brought thus far around the country, federal juries have ruled in favor of the consumers, finding that Experian's refusal to reinvestigate disputed debt have caused harm and was a willful violation of the FCRA. One jury awarded $5,000 in compensatory damages and $3 million in punitive damages, although Experian appealed the verdict.
Reach Out to Us Today
Unfortunately, Experian isn't alone in these practices, Both Equifax and Truist have also been sued for violations of the FCRA related to similar actions as the claims against Experian.
At Kohl & Cook Law Firm, our Columbus consumer lawyers are dedicated to helping consumers fight back when their legal rights as consumers have been violated. Learn more about our work on consumer protection by contacting our consumer law attorneys today for a fee consultation.