Consumer Protection Litigation Over Misleading Climate Claims Is Exploding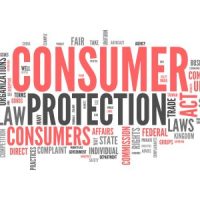 A new report highlights growing trends in these consumer protection lawsuits focused on climate-related "greenwashing," most of which were brought in 2021-2022. More and more consumer lawsuits against companies alleging "climate-washing" (or false claims) every day, and now it appears that complicit ad and PR firms could also be complicit.
These claims center around deceptive and misleading claims typically surrounding products and services being portrayed as more climate-friendly than they actually are in an effort to shift public perception regarding their business activities; for example, by claiming that a company is investing in renewable energy to a certain extent, when it isn't, as well as commitments to reach net zero emissions by a particular date. As a result, there is no question that legal actions surrounding climate-washing claims are likely to increase significantly.
Why Now?
Some of the factors that have likely led to an increase in climate-washing claims in consumer litigation include increasing awareness surrounding climate change issues, greater public scrutiny of actions related to climate change, an increase in calls for corporate accountability, additional attention from regulators on the issue, and the relative ease of bringing consumer protection lawsuits like these.
 Litigation Against Oil Companies
One example includes litigation filed against Shell, arguing that the company's ads promote renewable energy and charging initiatives as being misleading with respect to the company's traditional oil and gas business. Specifically, claims made against Shell point out that the company has been misleading the public by communicating that it invests in "renewables and energy solutions," while actually investing in additional fossil gas and gas-related activities as opposed to carbon-free renewables, such as solar and wind.
Yet Shell isn't alone: A number of U.S. climate lawsuits brought against oil companies such as Chevron and ExxonMobil are similarly brought based on consumer fraud claims, alleging that the companies are purposely misleading the public about the climate risks of their business activities. In one recent lawsuit, a consulting firm was also named as a defendant in one such lawsuit
Ad & PR Agencies Increasingly Included
There is no question that firms which service a number of these corporate clients could soon find themselves joined as defendants on more and more of them, as there are allegations involved that they too are breaking consumer protection laws by helping to mislead the public.
Contact Our Columbus & Dayton, Ohio Consumer Protection Lawyers
States like Ohio have both state and federal laws in place to protect consumers from deceptive practices and false advertising.
If you feel that you have been the victim of consumer fraud, our Columbus consumer protection attorneys are here to help: Contact Kohl & Cook Law Firm LLC today to set up a free consultation and find out more.
Sources:
desmog.com/2023/07/03/climate-washing-lawsuits-increase-big-oil-pr/
lse.ac.uk/granthaminstitute/publication/global-trends-in-climate-change-litigation-2023-snapshot/