Mortgage Refinancing Mistakes to Avoid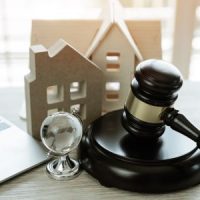 As Columbus foreclosure defense attorneys, we assist a number of clients with mortgage refinancing each year, as this can help homeowners avoid foreclosure, in some circumstances. It is wise to work with a professional when it comes to the refinancing process so that you make sure that it is done correctly and you don't make a costly mistake.
Failing to… 
Check Credit
Because your credit score is of the utmost importance when it comes to the factors that lenders consider, you want to first make sure that your credit report does not contain any errors or outdated information.  Make sure that you request a free report from each of the major credit bureaus, and correct any errors that appear right away.
In addition, if your credit report is accurate but your credit score is still low, you may want to invest in improving it before you apply for a mortgage refinance.
Compare Offers
It is also important to note that banks other than the one you currently have your mortgage with may offer you a better rate on the mortgage refinance. Make sure you obtain several quotes from multiple lenders, and compare the fees, rates, and terms of each loan option before you decide on one.
Weighing Interest Rate with Other Factors
Keep in mind that there are other factors to take into consideration other than obtaining the lowest interest rate possible, as lower interest rates and shorter term loans may correlate with higher monthly payments, and vice versa, which could affect overall costs in the long term. When it comes to making this decision, your attorney can help you weigh all of the various factors involved, including budget , financial goals, and loan costs.
Consider How Long You Plan To Stay In Home
It is also important to have an idea of how long you plan to stay in the home before you decide whether or not to refinance the mortgage. This helps in deciding whether or not it's cost-effective to refinance, as whether or not it makes sense to do so financially is determined by the total loan costs and how many months you plan to stay in the home.
Contact Our Columbus, Ohio Foreclosure Defense Attorneys for Help
The Columbus & Dayton, Ohio foreclosure defense and consumer protection attorneys of Kohl & Cook Law Firm LLC are here to help. Contact us today to schedule a free confidential consultation and find out more.
Source:
cbsnews.com/news/mortgage-refinancing-mistakes-to-avoid/