Leaseback Real Estate Contracts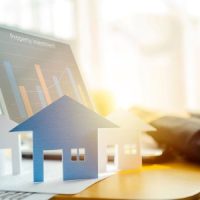 We all too often see relationship and contract breakdowns where these fields emerge; for example, when one party purchases property from another, promising to lease it back to them, only to instead sell the property to another buyer without allowing for that "holdover" period. When disputes like these arise, consulting with experienced Columbus real estate attorneys is often unavoidable, especially if communications and attempts to resolve the issue directly between the parties are failing and/or when one party is seeking to rescind the sale contract and collect damages as a result.
 What Are Sale-Leaseback or Holdover Agreements?
Sale-leaseback (or "holdover") agreements are on the rise, and can occur in a variety of circumstances, and take a variety of forms; for example, they might be sought by a nonprofit organization that needs to free up funds while remaining in its current space, or homeowners who need to remain in their home until construction finishes or to avoid obtaining a short-term rental before they move into their next home, etc. However, due to the very specific arrangements that these types of contracts provide for, if the purchasing party decides to evict the selling party, regardless of what the understanding was, this can wreak havoc on the selling property and its operations, sometimes leading to litigation, depending upon the negotiations that led up to the sale and what the relevant contract(s) provided for.
Pandemic Effects
With the onset of the pandemic and the losses it has brought, a number of business entities grappling with revenue challenges had no choice but to shut down and/or sell what they could, including property. In some instances, in these sales and as a condition of them, sellers set up leaseback agreements so as to allow for their business or family to be housed while they wait to take their next steps, so to speak. In fact, in a number of cases, the availability of a leaseback agreement is the only option that leads a seller to finally agree to sell, and with bidding wars occurring here in Ohio and elsewhere in the country, some buyers have been more prone to accept leasebacks in an effort to 'beat the competition.'
Columbus, Ohio Real Estate & Contract Attorneys
With leaseback or holdover agreements, it is crucial that both parties be represented by experienced real estate and contracts attorneys in order to ensure that representation and expectations of each party is accurate and protections are built in so as to avoid a breakdown in the relationship that leads to litigation. If you are seeking to engage in a very specific real estate transaction like this, it only makes sense to work with attorneys who have experience in all of the relevant areas of the law so that the process goes as smoothly as anticipated.
At Kohl & Cook Law Firm, our attorneys have years of experience ensuring that parties are protected when it comes to their specific needs in real estate contracts. Contact us today to find out how we can help.
Source:
money.com/coronavirus-home-sale-leaseback/