Mortgage Lending Rules, Protecting Consumers, & Preventing Foreclosure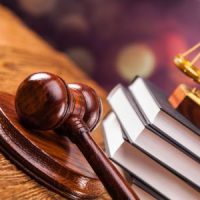 Lenders refusing to accept mortgage payments from legal heirs, and rejecting them for loan modifications, and as a result, placing properties into foreclosure due to the heirs being left with significantly delinquent unpaid balances, where the bank finds it more beneficial to sell the properties. This has become a very real consumer protection issue, with serious implications involving the Lender Violation Act. In these circumstances, the lender can be held accountable, and the foreclosure halted.
When property legally transfers from one family member to another and there is an outstanding loan on the property (which there frequently is), there can be significant consequences if that heir is not added to the mortgage, such as the creditor potentially refusing to "modify the debt" – i.e. refusing to accept payments on the mortgage.
The Regulations Clear the Way for Heirs
The law dictates that when a borrower dies, the name of the borrower's heir can be added to the mortgage, which allows surviving family members who acquire title to a property to take over the mortgage and be considered for a loan – if necessary – in order to keep the property.
In fact, a number of laws and regulations are in place to protect consumers from irresponsible mortgage lending practices, such as the Ability-to-Repay rule, which requires lenders to make "reasonable, good-faith determinations" that prospective borrowers have the ability to repay loans. By virtue of this law, because an heir has already acquired the title to the property, the Ability-to-Repay requirements are not triggered and therefore creditors do not have to determine an heir's ability to repay the mortgage before now recognizing the heir as the new borrower, or mortgage holder. As a result, the heir is supposed to be provided a certain amount of access to accounts related to that mortgage under the law – to the account, to paying off the mortgage, to seeking a loan modification, and more.
It is also important to note that these rules and regulations require that lenders have policies and procedures in place to identify and communicate with surviving family members, as well as anyone else who has a legal interest in the home, as the regulations not only apply to heirs, but other transfers as well, such as those that take place to children, living trusts, those connected with divorce or separation, and others.
Contact Us Today
In addition to fighting a wrongful foreclosure and related practices, foreclosure defense attorneys can also assist you in obtaining a free loan modification, which can help lower your monthly mortgage payment. If you are facing foreclosure or consumer issues, contact our Columbus consumer attorneys at the Kohl & Cook Law Firm LLC today to find out how we can help.